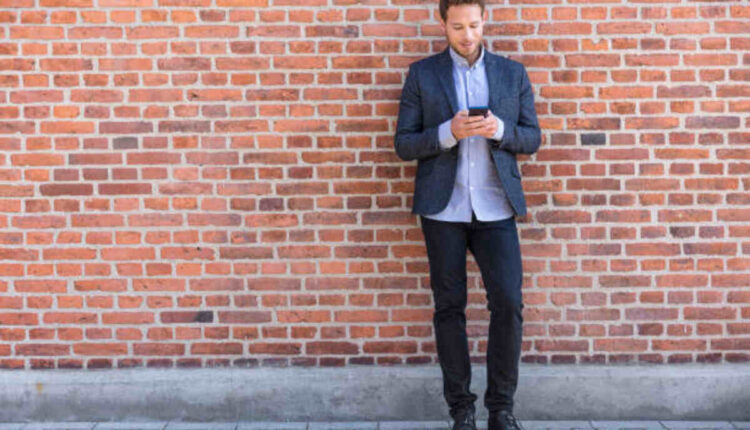 Are Jeans Appropriate For Business Casual Attire?
Many companies allow jeans in the workplace for business casual attire. However, you must wear them in an appropriate style for the office.
If possible, choose dark-wash jeans that are neatly tailored and free from rips or frays. You also should avoid wearing jeans that are too tight or baggy.
Comfortable
If your workplace has a business casual dress code, you may wonder if jeans are appropriate. While dress pants are usually the best option, jeans can be worn for some occasions when paired with the right pieces. When worn correctly, jeans can look competent and professional and remain comfortable enough for extended work days. This is especially true when paired with a tailored blazer and other accessories.
You can choose from many styles and colors for your jeans, but the dark wash is best for business casual wear. This color gives them a more polished appearance and hides any fading or patches that could make the jeans look too simple. In addition, you should avoid jeans with excessive distressing or holes. While these details may be fashionable, they can look inappropriate professionally.
Try to stick to the slim or straight-fit options when choosing your jeans. These are more suitable for a business casual outfit and look more flattering on your body than baggy jeans. The skinny jeans look particularly smart when paired with a blouse, sweater, and high heels.
A belt can elevate a pair of jeans to a more formal level, which is ideal in a business casual outfit. It would be best to look for a belt with subtle detail and a modest yet elegant buckle. Formal accessories like watches, necklaces, and briefcases are also great for your business casual outfit.
The type of shoes you wear is also essential. If you're wearing jeans to the office, it's recommended that you opt for a more polished look by choosing loafers or other types of dress shoes instead of flip-flops or ratty sneakers. If you're wearing a suit, you can wear leather boat shoes or loafers to complete your outfit.
If you're unsure whether or not jeans are appropriate for your work environment, you should ask your supervisor or HR representative. However, in most cases, jeans are acceptable as business casual attire when they're clean, pressed, and worn with dress shoes.
Formal
When deciding whether jeans are appropriate business casual wear, it is essential to remember that dress codes can vary across industries, job roles, and specific events. Generally, dress codes are designed to help people maintain a professional appearance while providing flexibility on the types of clothing that can be worn. It is advisable to avoid wearing jeans in places where they are not permitted, as this can send the wrong message about professionalism.
Adding appropriate accessories can make Jeans look more formal for work. Shoes in dark colors and materials, belts, ties, and handbags can all add extra polish to jeans. These accessories can be convenient when worn with pants with a more formal fabric, such as corduroy or tweed. Adding a blazer is also an excellent way to add an element of formality to a pair of jeans.
Men should consider a single-breasted navy blazer or a corduroy jacket for business casual occasions. A blazer can dress up jeans without making them too formal, which can be beneficial during last-minute meetings. In colder weather, a vest can also add an element of formality to jeans. However, avoiding matching the vest and jacket is essential, as this can be overly formal for work-appropriate attire.
To keep jeans from being too casual, choosing denim with a darker wash and fewer holes or patches is advisable. The jeans should also be well-tailored and fit correctly. Distressing is also inappropriate for business casual wear, as it can make the jeans too simple and may be perceived as unprofessional.
The most common and effective way to dress up a pair of jeans for work is to wear them with a collared shirt. This can be a dress shirt, a blouse, or a polo shirt. The shirt should be tailored and in a color that matches the jeans well. If the shirt is a solid color, choosing a subtle pattern that complements the jeans is advisable.
Versatile
Many dress codes — including those involving business casual attire — can be confusing and difficult to follow. They often create a lot of confusion and stress for the people who comply with them, especially when they're new to an office or industry with such a dress code. And this is particularly true when it comes to jeans and whether they can be worn at work.
While jeans can be a part of your professional wardrobe, choosing a pair that will look polished and put together is essential. Adding formal accessories, such as jewelry, watches, leather shoes, belts, and bags, is also a good idea. The right accessories will help your outfit appear more refined and sophisticated, even if the jeans are more casual than traditional business-appropriate pants.
It would be best to avoid ripped or distressed jeans, making them appear too casual for most business occasions. Distressing is often added to give the jeans a more casual look, but it can also make them feel over-worn and tired and quickly detract from a professional look.
Similarly, avoiding jeans with patches, logos, or other design details would be best. These can also make the jeans too casual for a business environment, especially if the jeans are in bright or bold colors.
The best business casual jeans will be clean and neutral in color and should have a high-quality fit. In addition, they should be comfortable enough to wear for a long day of work. These jeans can be paired with a nice shirt or blouse in a neutral or light pattern and a leather jacket, adding the finishing touches to your polished and put-together business casual look.
Whether going to the office or running errands, you can dress up your jeans with a classic blazer or cardigan in a dark brown, gray, or navy blue color. A nice belt or cufflinks will also help to pull your business casual jeans look together and add to the overall polished look of your outfit.
Appropriate
Unless your dress code prohibits jeans in the workplace, there's no reason not to include them in your business casual wardrobe. However, knowing how casual jeans should look professionally is essential. Whether trying to blend them into a polished co-ord set or dress up your jeans for a more formal occasion, you must choose appropriate styles and colors.
Ideally, business casual jeans should be tailored or slim fitting, not baggy or loose, and shouldn't have holes or excessive distressing. These details can appear too simple and sloppy for a professional setting. It's also best to avoid jeans with patches or other decorative elements that may be inappropriate or unprofessional.
It's also a good idea to select jeans in a darker wash, as this can help them appear more polished and professional compared to lighter or faded washes. It would help to avoid jeans with large or excessive rips and frayed edges. These jeans will likely appear too casual and unprofessional for a professional setting, even if a well-known fashion brand designs them.
In addition to choosing tailored or slim-fit jeans, pairing them with a shirt or blouse that aligns with your workplace's dress code is essential. This can be a collared shirt, a button-down shirt, or a tailored or button-up blouse. It's also a good idea to wear these tops with a blazer or cardigan to create a more formal look.
Both men and women should also opt for appropriate footwear when wearing jeans in a professional environment. Avoid sneakers or flip-flops, and instead, select polished and closed-toed shoes. Men should consider oxfords, derbies, or monk straps, while women should consider loafers or leather boat shoes.
While it can be challenging to determine when jeans are appropriate in a work environment, the best thing to do is pay attention to how your peers and managers dress. If most of the people in your workplace dress business casually, it's likely that jeans are acceptable. If you're unsure, asking a human resources representative for clarification is always a good idea.