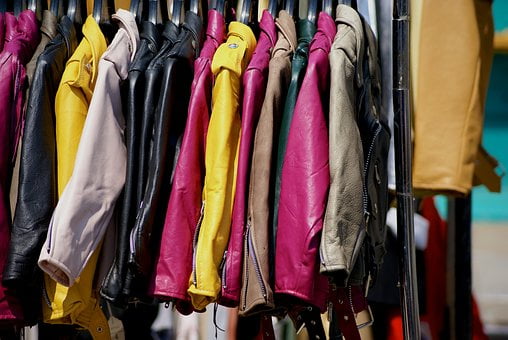 Berghaus Men's Cornice Long Waterproof Jacket
With a two-layer Gore-Tex membrane and a highly breathable lining, the Berghaus Men's Cornice Long Waterproof Jacket keeps you dry, no matter how bad the weather is.
It also ensures comfort as it is very insulated and allows perspiration as moisture vapor to escape your body through the breathable membrane.
Comfort
Comfort is one of the main features you want to consider when buying a jacket. The Berghaus Men's Cornice Long Waterproof Jacket is a great choice, as it offers comfort and protection from the weather.
The jacket's fully seam-sealed construction ensures no water can get in. At the same time, the hood is also adjustable for added safety. You'll find a handy drawstring waist to keep you snug and cozy as you walk in the rain, while the zipped pockets are easy to access.
The jacket is made from 2-layer Gore-Tex fabric, which protects you entirely from the elements. It is also very breathable, so you can feel comfortable without compromising waterproofing.
Durability
Regarding outdoor gear, Berghaus are well-known for its quality products. With over 50 years of experience, they know how to make your adventures more accessible and fun.
The Men's Cornice Long Waterproof Jacket is ideal for walkers and hikers who need a high-performance jacket that will keep them dry in rainy weather. Featuring a 2-layer Gore-Tex fabric, this jacket is waterproof and breathable to ensure complete protection against the elements.
It also features a rollaway hood, double storm flap, and waist and hem drawcord adjustability. Its main zip is interactive, allowing you to attach a compatible Berghaus fleece for extra warmth.
This is a trendy jacket that has many satisfied customers. It is an excellent choice for hiking and climbing. The material used is very durable and will last a long time. It is also waterproof and breathable to not compromise your comfort outdoors.
Functionality
The Berghaus Men's Cornice Long Waterproof Jacket is a tried and tested classic that has been used by walkers and other outdoor enthusiasts for over 30 years. Featuring GORE-TEX 2L waterproof protection and 2-layer breathable fabric, it's designed to keep every drop of rain on the outside, keeping you dry all day long.
It's also incredibly durable, which means it'll last you for many more adventures! And, as a bonus, it has a rollaway hood that can be neatly rolled away when not in use.
It also has a double storm flap on the center-front zip that provides increased protection from heavy downpours so you can enjoy your time outdoors confidently. It's also got a subtle InterActive zip that allows you to attach any of the brand's compatible mid-layers for extra warmth in colder weather.
Price
Whether planning a weekend away in the mountains or strolling along the coast, this jacket has your back. Using a two-layer Gore-Tex membrane, it's fully waterproof and breathable. It also comes equipped with many other features, including an adjustable rollaway hood and a double storm flap, to name a few.
We're not here to tell you that this slick-looking coat will cost the earth, but it is a worthy addition to your outerwear collection. With a price tag in the region of £299, it's easy to see why. The best part is that it will be with you on your next adventure for years. Besides, you can read customer reviews about the product and find out what real people think before you buy it. Alternatively, you can chat with an expert to make sure you're getting the product that's right for you. So what are you waiting for?