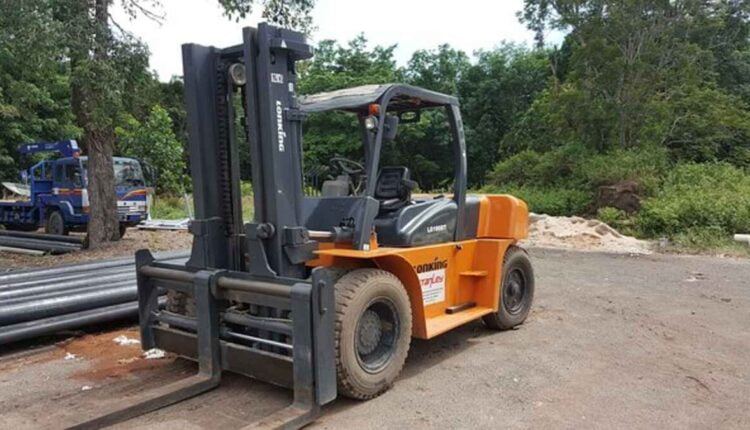 Forklift Training Requirements and Prerequisites
If you plan to use a forklift for your job, you should get certified. This is a mandatory requirement by OSHA. You should also consider whether you have previous experience with lifts. You can get trained online if you do not have previous experience with lifts. Getting certified is an essential step to getting a good job.
OSHA requires forklift certification
Forklifts are hazardous and require specialized training and maintenance to avoid accidents. If not maintained correctly, they can become a risk to both workers and cargo. OSHA requires forklift certification for anyone operating a forklift. The rules are designed to limit workplace safety risks without hindering productivity. For example, forklifts must be labeled with their capacity and the type of load they can handle. A certified forklift operator can accurately determine its capacity and ensure that the load is appropriate.
OSHA also requires forklift operators to receive specific training. The training covers various topics, including how to operate a forklift safely. In addition, the certification includes other safety standards that help forklift operators recognize other hazards. Ultimately, this can help prevent workplace accidents and injuries.
Cost of certification
Forklift certification can help companies avoid costly fines by OSHA and the risk of a forklift accident. It also makes workers better qualified for their jobs. Not only will they be able to operate the lift safely and efficiently, but they will also be more knowledgeable and skilled at the job. Regardless of the size of your company, forklift training should be a top priority.
To be certified, forklift operators must complete classroom training. The course will include safety regulations, safe loading and unloading practices, accident prevention, and hazard analysis. After the training, a written test is administered. To pass, participants must obtain a score of 75% or higher. Depending on the school, this passing rate may vary.
Requirements to become a certified operator.
There are a variety of requirements that must be met before you can become certified to operate a forklift. These can vary from state to state, but the process can generally be completed in a day or two. The certification process includes classroom learning and hands-on equipment training in a warehouse. After completing the course, you will receive a certificate and an operator's license.
Training for forklift operators includes classroom instruction that teaches safety regulations, safe loading and unloading practices, hazard analysis, and accident prevention. A written exam follows this training. In order to qualify, a participant must have a 75% or higher score on this exam. The passing rate may vary between schools.
Online forklift training
Online forklift training is available in several forms, including classroom-based and self-study courses. The training is designed to be thorough and engaging, and reputable providers will try to include multimedia elements and an interactive component. The course allows participants to work at their own pace, and progress records will be maintained for future reference. It should be noted. However, that forklift certification training must include practical hands-on training in an operating environment and instruction on site-specific risks.
Online forklift training is an excellent choice for anyone wishing to recertify their existing certification or become a new operator. The course includes videos, quizzes, interactive content, and a final exam that can be completed anywhere. Online forklift training can be taken anytime and anywhere and can be done on mobile devices. Once completed, the participant will receive an online certificate of completion. Some jurisdictions, however, may require further practical evaluation for full certification.
Requirements to become a trainer.
There are a few prerequisites for aspiring forklift trainers. These requirements vary depending on the school you enroll in. For example, some schools require students to take classroom training before starting their careers. Those who want to become forklift trainers should have experience operating forklifts.
Being a forklift trainer requires a strong computer background. The ability to use PowerPoint and send emails is vital. People who have experience coaching are excellent forklift instructors. Their knowledge and skill set will be directly related to the safety program at their workplace. They should also have good people interaction skills.
Forklift trainers need to be certified by OSHA. These certifications are essential for workplaces that require regular training for their employees. These certifications are valid for three years.