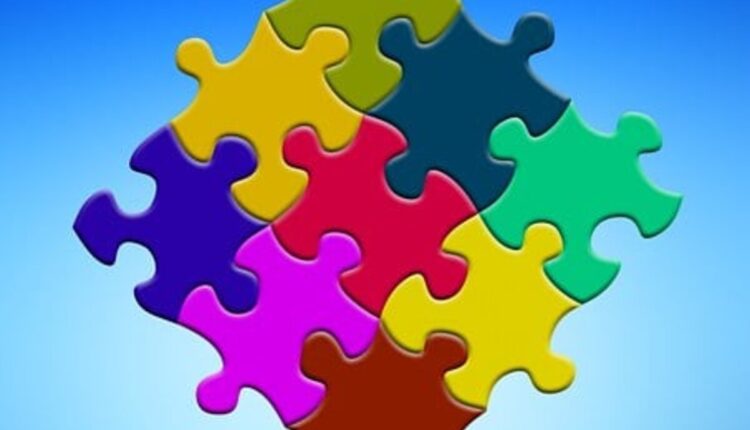 Free Online Jigsaw Puzzles
There are many free online jigsaw puzzles available on the Internet. Some of the most popular sites offer a variety of puzzles that you can complete. The good thing about jigsaw puzzles online is that there are always new puzzles available. Jigsaw Planet, Jigsaw Explorer, and Arkadium Games are a few examples of sites that offer free jigsaw puzzles.
Just Jigsaw offers free online jigsaw puzzles
If you're in the mood for a relaxing activity, you can try playing jigsaw puzzles online. These games offer free puzzles for all ages and abilities, with themes and difficulty levels that are sure to keep you busy for hours. They also have a multiplayer mode, which allows you to compete with other people online for the best time. There are nearly 10,000 puzzles to choose from, so you're sure to find one that suits your skill level.
The website offers a variety of puzzles, some of which have 400 or more pieces. You can also find puzzles that are based on popular holidays or National Geographic themes. All of the puzzles can be played without creating an account, but signing up for a membership unlocks additional features, such as saving your puzzles and creating your puzzles. The membership option also allows you to skip the advertisements and play puzzles without interruption.
Apart from being a fun and inexpensive pastime, playing jigsaw puzzles is also beneficial for the brain. It can help you improve visual-spatial reasoning, short-term memory, and creative thinking. Playing puzzles is an excellent way to bond with your family and friends, and it can also be a great activity for children.
Jigsaw Planet
Jigsaw Planet is a website that allows you to create and share free online jigsaw puzzles. You can upload a photo and create a puzzle of various levels of difficulty. You can also change the shapes of the pieces as you please. Your puzzles can be embedded in your blog or website and shared with others via an email or a link. Jigsaw Planet is a great resource for teachers and students who want to engage in puzzle-making on the internet.
Jigsaw Planet also features a large database of free jigsaw puzzles. There are thousands of puzzles to choose from. To find the perfect puzzle for you, just use the toolbar or search the site. Jigsaw Planet supports all popular browsers, and you can play puzzles in full-screen or browser window modes. Jigsaw Planet is completely free to play, and there is no download required. You can also rate puzzles, which is another great feature of this site.
Jigsaw Planet's website is free to use and is ad-free. Each puzzle is displayed in full screen, and you can save your progress automatically. It also offers a multiplayer mode, letting you compete with other players. You can also choose a puzzle based on the number of pieces it contains, as well as the pieces' edges. Many of these puzzles also allow you to rotate the pieces.
Jigsaw Explorer
Jigsaw Explorer offers a large selection of free online jigsaw puzzles. It also has a multiplayer feature, which allows you to play with other players over the internet. To join a multiplayer game, simply click on the multiplayer button and select a subject from the search box. After confirming your choice, Jigsaw Explorer will send you a web link where you can invite your friends to join in the fun.
Jigsaw Explorer has a clean interface and almost no advertising. The website also allows you to upload your images to create your puzzles. You can even embed your puzzle in your blog or web page. Jigsaw Explorer is a great option for people who enjoy puzzle games.
The app also comes with several puzzles that are pre-installed. You can also access the library online to add more. This app syncs your progress across all devices and supports puzzles with hundreds of pieces. This app offers a free puzzle every day, and you can customize the number of pieces in the puzzle to suit your preferences. It also has soothing background music to make you relax.
Arkadium Games
If you're looking for free online jigsaw puzzles, you've come to the right place. Arkadium offers an incredible selection of jigsaw puzzles, from easy to difficult. The site also provides a preview of each puzzle so you can see how it will look before you begin playing.
The website is free to use, clean, ad-free, and displays jigsaw puzzles in full screen. Your progress is automatically saved, and you can even play with friends. You can choose a puzzle by its number of pieces, edge pieces, or other criteria. You can even rotate your pieces using the included software.
Users can enjoy a variety of puzzles in different categories, such as classic, celebrity, and ad-free. The puzzles are suitable for all ages, and many are available in multiplayer mode. Users can also compare their time with other people online. Almost 10,000 puzzles are available for everyone to play with, so no matter what your age, you're sure to find a puzzle to suit you.