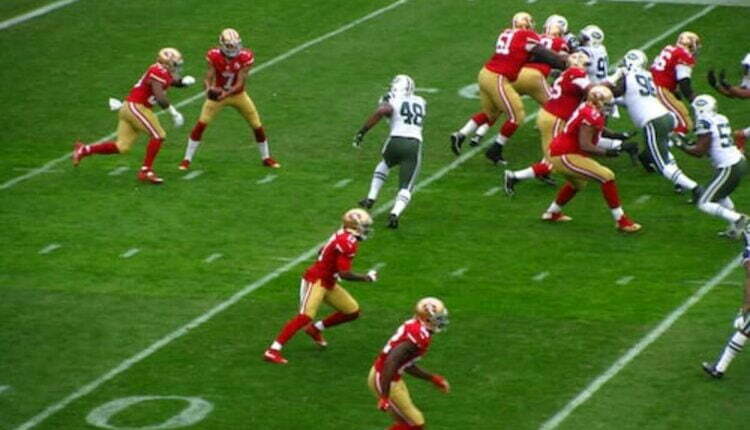 How to Watch NFL Games Without Cable
If you're wondering how to watch NFL games without cable, you've come to the right place. There are several ways you can watch your favourite team live. But before we get started, you should know that there are some risks in illegally streaming the games. These websites tend to go down in the middle of the game, so you must be careful which ones you choose. If you want to avoid this risk, you can try to get an HD antenna or subscribe to NFL+.
NBC
The NFL on NBC is the name for Sunday night football games produced and televised by NBC Sports. The original agreement between the NFL and NBC dates back to 2006. In the beginning, the network agreed to air only 17 games. However, a deal was made in 2010 to increase that number to eighteen games. In addition to that, NBC will also carry two games from the Wild Card Playoff. So this season, NBC will host 19 games. Some familiar faces will be on the NBC broadcast team, including Mike Tirico and Melissa Stark.
CBS
You must subscribe to a TV service to watch the NFL on CBS. If you have a cable or satellite TV provider, you can sign up for a "CBS All Access" plan. This plan includes the NFL Sunday telecasts. However, it doesn't include out-of-market games. You can also subscribe to CBS All Access using an app for your mobile device.
Fox
If you're interested in following the latest NFL games, there are several ways to watch the games on Fox. Depending on your region, you can watch games on your cable TV provider's network or subscribe to a streaming service. For example, you can subscribe to the NFL Network on your Apple TV or Android TV. You can also watch games on your smartphone on the official Fox app. However, this service is not available to non-subscribers. If you're looking for an alternative to a cable subscription, you can subscribe to cord-cutting services such as Hulu, DirecTV, and Sling TV.
YouTube TV
YouTube TV is a live-streaming service that allows you to watch NFL games. The NFL Network and NFL RedZone are available as add-ons to the service. You can watch live games or record games with a cloud DVR. The NFL season is one of the most popular in the world, with millions of fans tuning in to watch the action.
DAZN
DAZN is a streaming video service. It is available for various devices, including smartphones, tablets, and PCs. It also runs on game consoles and most modern televisions. However, it is costly to use on pay-as-you-go plans. If you don't want to spend money on a subscription, you can also watch DAZN on a free trial basis.
FuboTV
FuboTV is an over-the-top Internet live TV streaming service. It offers more than 100 channels and DVR storage. The company has several channels that, include the NFL. Sunday Night Football, Monday Night Football, and Thursday Night Football are available on the English plan. Fubo also offers a free trial that lasts for a week.
Sling TV
The NFL is the most watched sport in the US, but you can still watch games on Sling TV if you don't have cable. In addition, sling offers regional sports networks, including NFL games, depending on where you live.
ESPN+
If you're looking for a streaming service to watch live and on-demand sports, ESPN+ is the way to go. This subscription service offers thousands of sports events per day and original, on-demand content and commentary show from top ESPN writers and reporters. Founded in April 2018, ESPN+ now has more than 22 million subscribers. The service also offers classic NFL games on demand.
Disney+
If you're looking for a new way to watch the NFL, consider Disney+. The service offers documentaries from ESPN that can help you prepare for The Big Game. These include "The Book of Manning," which covers Peyton Manning's four-super bowl run, and "Deion Sanders: A Love Story." The service even has a set on its home page dedicated to the Super Bowl – "Get Ready for the Big Game."
ESPN+ premium plan
If you love football, you may want to consider an ESPN+ premium plan to catch the big game. This subscription service is available on most platforms, including Android TV, Roku players, Apple TV, Chromecast, and more. Additionally, you can watch games from up to three devices at once, though this is limited to two devices for PPV events.