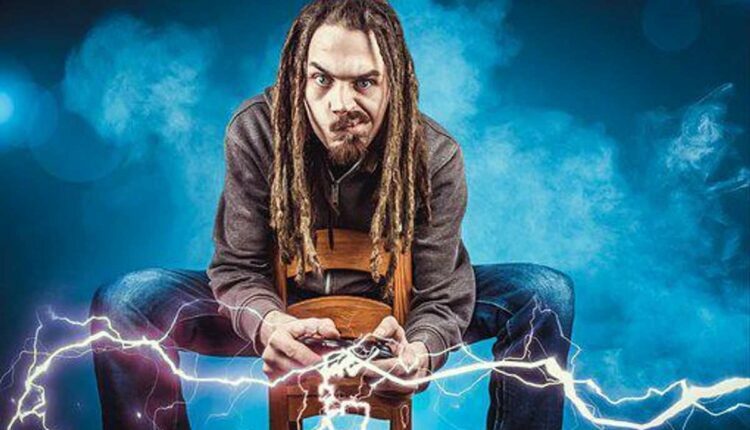 Turtle Rock Studios is an American video game developer. The studio was founded in 2002 by Michael Booth and later acquired by Valve. The studio was re-established in 2011 by Chris Ashton and Phil Robb. The video games developed by Turtle Rock Studios have been popular with fans for several reasons. Read on to learn more about this game developer. We'll explore its history, games, and development philosophy. Interested in developing video games?
Back 4 Blood
Turtle Rock Studios' Back 4 Blood was a first-person shooter in 2021. The game was developed by Turtle Rock Studios and published by Warner Bros. Interactive Entertainment. The game has a large number of customization options, as well as a wide range of weapons. It's a very intense game that can leave you begging for more. Turtle Rock Studios has produced some of the best games, and Back 4 Blood is no exception.
While the acquisition of Turtle Rock Studios means that Tencent will now own the studio, it will remain a separate company. This means that the studio will remain in California but will be run by the current leadership team. Hopefully, this acquisition will lead to the future development of Back 4 Blood and other games by Turtle Rock. In the meantime, gamers will get the chance to play the game they love. It's good that Tencent has taken a chance on Turtle Rock Studios.
As with Left 4 Dead, Back4Blood is a cooperative first-person shooter. In this game, four players will team up to battle zombie-like monsters known as The Ridden. AI bots will control some team members, but the rest of the team will be controlled by other players. In addition, Back 4 Blood introduces cards that can help or hinder players.
Although Back4Blood is a spiritual successor to Left 4 Dead, Back4Blood's similarities to Left 4 Dead will raise questions about whether or not it will stand up to its predecessor. Many fans of the Left 4 Dead series think that Valve should have published Back4Blood, but the journey from Valve to Turtle Rock Studios could change that opinion. It's hard to say for sure, but it's worth a try to learn more about the game.
This first-person shooter is a fun game for all ages. The four-player cooperative game offers a PvE campaign and a PvP Versus mode. The goal of Back 4Blood is to protect human survivors against zombie mutants. The player can choose a Special Ridden, such as a Sleeper, to increase their chances of survival. The AI Game Director can also throw other monsters at players, making the game much more enjoyable.
Evolve
When Turtle Rock Studios decided to work with 2K Games to create a video game, they didn't know how they would pull it off and feared the worst. But after the closure of THQ, they were assured that the company had the deep pockets to develop Evolve. Plus, 2K is known for taking risks and reaping big rewards. So, they went for it, and the result was Evolve, which sold over one million copies.
During the early development, the concept artists at Turtle Rock tapped into the ecological niches of real life and developed a giant toad that would swallow players whole. The giant toad was originally named Battletoad, but Turtle Rock quickly realized that a more useful marketing monster was Goliath, which had both human and lizard features. The team's first draft of the game incorporated many ideas from players and was changed several times, but still didn't settle on the final design.
In 2005, Turtle Rock Studios announced that it was closing down as an independent studio, and they wanted to strike it rich with their first project. After working on Counter-Strike and Left 4 Dead, they wanted to make a game that would break new ground in the genre. After a year of development, they finally finalized the concept for Evolve. However, the technology at the time couldn't do the concept justice.
In 2010, the studio split with Valve, but the developers had trouble finding a publisher despite its successes. Initially, THQ was going to be the publisher, but the company ultimately decided to work with Sony for the game. It was a good move for both companies and a big gamble. The game has intense tension, and it's a great way to spend a few hours with friends.
The developers of Evolve are aware of this problem. The game is so focused on the core experience that it doesn't have much room for add-on content. In comparison to Titanfall, it offers sparse multiplayer modes and a solo campaign. The game also includes an optional five-match campaign called Evacuation Mode. You can choose between a multiplayer game and a solo campaign with this mode.
Children of the Worm expansion
The Back 4 Blood series will soon get a new expansion, titled "Children of the Worm," on August 31. It will include a brand new story campaign and introduce a new character, Prophet Dan, a self-proclaimed preacher of the end times. You'll also receive eight exclusive character skins and twelve new weapons and accessories. Back 4 Blood was already a huge success, but the new expansion will add even more content to this critically acclaimed game.
Back 4 Blood's Children of the Worm expansion will add a new campaign act, a brand-new Cleaner class, and four new enemy types. The DLC will also introduce a new character and his abilities. Prophet Dan is an oddball end-of-world savior who can assist you in your fights against the monsters. The Children of the Worm DLC will add eight new character skins and twelve new weapon skins. The new weapon skins include a variety of unique weapons, new accessories, and even a story campaign.
Back 4 Blood is still available in its standalone form, but the Children of the Worm DLC will only be available in the game's Back 4 Blood Annual Pass. It will also be included in the Deluxe and Ultimate editions of the game. This free DLC will be a must-have if you're interested in playing a Turtle Rock game. If you've been a franchise fan, you'll be happy to know that there are several free updates to the game.
The Children of the Worm DLC includes a new enemy and playable character along with new weapons and skins. A new character named 'Prophet' Dan, a self-proclaimed end-times preacher, will join the Cleaners and save humanity. As for new weapons, the game will offer eight new character skins and 12 new weapon skins. Additionally, new accessories and cards will be available for purchase, which means more opportunities for customization.
Observer mode
Observer mode will be one of the many new features in Evolve. It will be a unique skill that players can acquire, allowing them to observe other players playing the game. It will also be free to play, which is great news for gamers. The developer has not stated a release date for this new mode but said it would be available in the future. This new skill will be available for PC, Xbox One, and PlayStation 4.
Unlike traditional online multiplayer, Observer mode will allow players to watch a game streamed by other players. Players can broadcast their gameplay and commentate on it. The camera will rotate to show a more detailed view of the situation. The game will require a mouse and keyboard for use, though. The stream will be free so that you can try it out immediately. In the meantime, don't forget to play Evolve! You'll need a keyboard, gamepad, and Internet connection.
In addition to watching a live match, Observer mode will also allow you to change between the character camera and the players. Additionally, you can switch to another character's camera, allowing you to follow Trapjaw while he fights. Observer mode will also allow you to minimize the in-game HUD while you observe. It will also allow you to focus on a specific aspect of the game, such as how a Hunter team works together.
While the game's newest feature is the addition of Observer mode, Turtle Rock Studios also expands the game with free downloadable content. The Evolve DLC will add a fourth playable Monster called Behemoth and four new Hunters. The free Observer mode will allow you to comment on other players' gameplay in real-time. The new free content will also increase replay value.