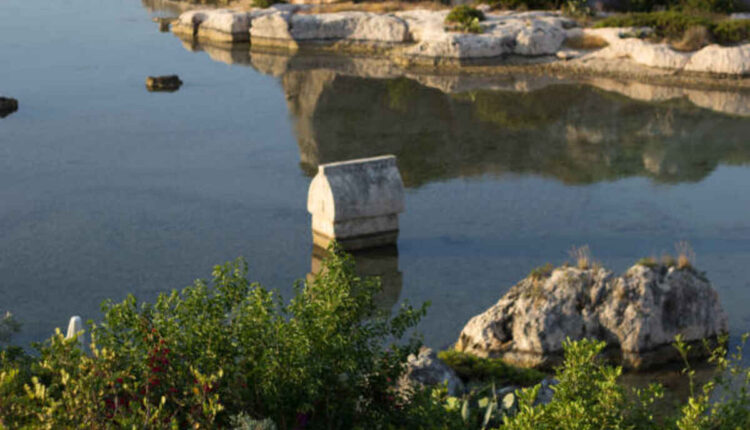 Fisher & Watkins Obituaries
Fisher-Watkins Funeral Home of Danville, Virginia, is an established funeral service company offering traditional funerals, cremations, pre-planning arrangements, and grief support resources.
Honor a particular person or event with beautiful floral tributes from this business. Their florists offer an incredible selection of wreaths, arrangements, and baskets to express your sentimental support to the family.
Compassionate Care
Fisher & Watkins Funeral Home understands the profound difficulty associated with mourning and provides compassionate support through every stage. Their experienced staff understands each family is unique, so they tailor their services, including traditional funerals, cremations, and memorial services.
Pre-planning services offered by Memorial Funeral Care Services include memorial packages, urn selection, and casket selection, as well as grief support and military memorial service arrangements at affordable prices – with every detail taken care of on your behalf.
Their dedication to families started with a straightforward philosophy: "Earning trust, one family at a time." Staff at this establishment have an affinity for their work and strive to treat every family as though it were their own, earning the respect of community members and funeral service providers in general. Consequently, strong relationships were built, and they quickly earned themselves a reputable name within funeral services provision in their region.
Fisher & Watkins Funeral Home's experienced funeral directors are committed to helping their clients cope with and commemorate the lives of those they've lost through traditional funerals or cremation services. Their professional staff is on hand to guide you through every facet of funeral planning, from conventional services to cremations, planning memorial services, ordering flowers, and more.
She leaves behind sons Ronald and James; daughter Maryann Bridges; brother Clayton Watkins; grandchildren Brittany Cook Bertone (Oneonta, NY), Roxanne Martyniuk (Danville, NY), and Yvonne Kovits (Little Falls, NY); great-grandchildren, nieces, nephews and many friends; she was a member of Reidsville United Methodist Church as well as raising Cocker Spaniels, Nubian goats, Chickens and American Quarter Horses on her farm over time.
Personalized Services
Fisher-Watkins Funeral Home prides itself on personalized service. Their staff of experienced professionals is committed to helping families in their time of need. Fisher-Watkins offers traditional funerals, cremations, and pre-planning. Their website is an extensive resource that provides helpful information about family funeral planning.
Grief support services such as Grief Recovery International provide helpful articles and videos on grief support topics and an easy search feature for obituaries that can be accessed from any computer or mobile device. Furthermore, this site is regularly updated, making it a valuable tool during difficult times.
Additionally to providing funeral services, this company also provides pre-planning and memorialization services. They can assist families in planning and pricing their funeral service to understand its cost better so they can make informed decisions about which funeral service would be the right one for their loved one.
Gloria Fay Fisher-Watkins, 58, returned home to be with the Lord on Tuesday, December 28, 2021. She leaves behind her devoted husband of 35 years, Clayton H. Watkins; daughter Cynthia Watkins of Danville; sons Michael Watkins (Ector, TX) and Ryan McInnis (Seattle, WA); granddaughter Whitney Watkins; sisters-in-law Theresa Miles (Darryl) and Felecia Watkins as well as an extended network of relatives and acquaintances around Reidsville area; nieces nephews cousins relatives amongst others in Reidsville area;
Memorial Services will take place for Ms. Fisher-Watkins on Thursday, March 2, 2023, from noon at Fisher and Watkins Funeral Home, with Reverend David McIntyre officiating and subsequent burial in Highland Burial Park.
Fisher and Watkins Funeral Homes have long been a cornerstone of their community. Offering a comprehensive array of services while striving to create an environment of compassion and respect for all customers, Fisher and Watkins Funeral Homes also have an expansive selection of funeral flowers available for delivery directly to the deceased's home, showing your affection and respect. These arrangements make an evocative gesture.
Continued Commitment
Fisher and Watkins Funeral Home provides comprehensive support services for those grieving the death of a loved one, from planning the service to offering grief counseling resources. Their staff understands each family has unique needs; thus, they strive to deliver tailored services to meet each family's expectations.
Fisher and Watkins Funeral Home was first established in the 1940s, serving generations of families throughout its existence. Through the years, it has expanded its offerings and improved facilities to meet the changing needs of modern families; its commitment to compassion and professionalism has made it a pillar of support within the local community.
Fisher and Watkins Funeral Home offers funeral and memorial services and pre-planning arrangements. This allows families to make plans without worrying about every detail when the time comes for funeral arrangements. Selecting a funeral home that provides this service is key, as it helps alleviate anxiety during this difficult time for everyone involved.
Fisher and Watkins Funeral Home has committed itself to creating a positive experience for its clients by sponsoring local events with donations and offering grief recovery support through its Grief Recovery Program.
Joyce Mebane was born June 1, 1945, to Robert and Julia Harris, who have since passed. Joyce Mebane is survived by her 68 year marriage partner, John W. Mebane, as well as grandchildren and great-grandchildren! Joyce will be greatly missed by all who knew and loved her! Visit her obituary or send condolences on her Facebook page: 707 Wilson St Danville, VA 245441.
Legacy of Trust
Selecting an ideal funeral home during times of grief for your loved ones can be a difficult decision. Fisher and Watkins Funeral Home was established in the early 1940s with a strong track record for compassionate care and professionalism – which makes them one of the top choices available to mourning families today. Since their inception, Fisher and Watkins Funeral Home has dedicated its services to meeting the needs of grieving families by providing pre-planning arrangements, grief counseling resources, bereavement support groups, and spacious chapels equipped with state-of-the-art audiovisual systems for meeting these requirements. Established since then by founders Harvey Watkins, Funeral Home has offered these qualities at both places! Since its inception in 1944 – Fisher & Watkins Funeral Home has met this criteria! Since their foundation in 1944, they have dedicated themselves to meeting these needs by meeting grieving families ' requirements. Since then, they have expanded facilities that have expanded facilities that boast spacious chapels equipped with state-of-the-art audiovisual systems.
Staff at funeral homes are available around the clock to address any inquiries or concerns that might arise during the grieving process. They aim to meet each family's needs by tailoring services specifically for them – traditional funerals to cremation services are among their range of offerings that honor and remember a loved one respectfully.
Alongside its comprehensive funeral services, the funeral home has always been engaged with its community. They sponsor local events and volunteer in charitable programs to give back. Furthermore, they work diligently to update their facilities to provide their clients with a pleasant and comfortable experience.
Mozel Wilma Harris of 707 Wilson Street in Danville died January 13, 2023 and was survived by her two sons, Robert C. and Nellie Minter Davis and Joyce Mebane of Mesquite, Texas, and Mary Ann Saunders from Danville. Travis Godbey from Bonham, Joshua Watkins and Dylan Watkins, both of Columbia, Maryland, and Eric McInnis from Denison, Texas, are her grandchildren, great-grandchildren, and a host of friends and neighbors. A memorial service occurred Monday, February 6th, 2023, at Fisher Memorial Funeral Parlor at 1 PM.