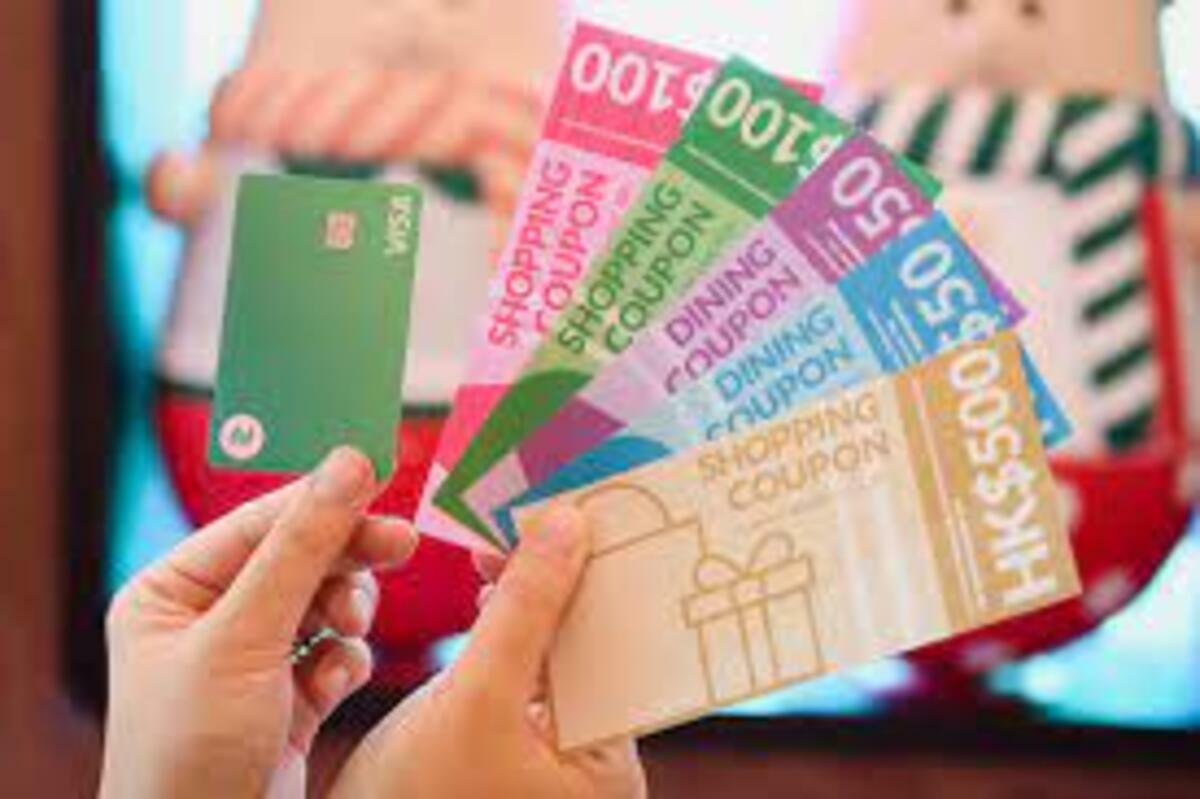 Harbour City Coupon – Always Rewarding
Harbour City has launched an 'Always Rewarding' campaign to regain its reputation as a local shopping hub. With a strong discount offering that incentivizes local customers to spend more, it has boosted visitor traffic and generated high-quality social shares around the mall.
In addition to launching multiple campaigns, Harbour City has also found a 7-week mega event that has seen weekly flash surprises released for its customers. These include enlarged versions of Pixar movie characters, 12 new commemorative embossed stamps, and 4,000 limited-edition gold coins.
Christmas
This year, Harbour City celebrates the season with a whimsical UniChristmas and has incorporated the spirit of Christmas into its design to create an experience unlike any other. Get ready to be dazzled by a 10-meter-tall iridescent tree, 18 merry-go-round unicorns, and more than 40 glittering Christmas trees of various sizes.
To top it all off, the mall has introduced a series of shopping rewards and themed activities to make your time at Harbour City more memorable. The mall has also collaborated with merchants to offer several other unicorn-themed products and experiences that are sure to please kids of all ages.
This year, Harbour City turned the Ocean Terminal Forecourt into a "Unicorn Merry-Go-Round Paradise" under the theme of "Christmas" from now till Jan 2nd, 2023; it also hosted a Christmas lighting ceremony and live-streamed on social media to allow friends from Hong Kong and abroad to enjoy the magic of Christmas. Lastly, it has even joined with Appolo ice cream to launch a unicorn-themed Fruit Yogurt, available at its shop at Tsim Sha Tsui Star Ferry Pier exclusively.
Pixar Fest
From Jun 30th to Aug 15th, Harbour City and Disney partnered up for Hong Kong's first-ever Pixar Fest. The event celebrates the 35th anniversary of the world-renowned animation studio, featuring memorable movie scenes from 12 classic films and shorts.
In addition, the iconic 5.2-meter-tall Pixar Ball and Lamp installation – which matches the size of the one on display at Pixar's headquarters in California – has been installed at Ocean Terminal Deck. Besides taking photos on-site with the enlarged versions of movie characters, visitors can also experience "AR Fun" in the onsite installations.
During the seven-week mega-event period, weekly flash surprises have been launched to keep customers engaged. For example, 12 brand new commemorative embossed stamps featuring Pixar characters' images and exclusive products in late July; 4,000 Limited-Edition Gold Coin in early August.
In addition, visitors can join a Personality Test to find out which Pixar character they like most. Upon completing the route, they can redeem an A4 folder and postcards set (12 Postcards) for HK$50*.
Food & Beverages
Harbour City is home to a wide range of international dining options – from Italian restaurants serving pizzas, pastas, and sandwiches to Western grilled meats and seafood – all with dazzling views. The mall also offers a whole bar experience, including a cocktail bar and a sophisticated wine and beer selection.
There are also many places to enjoy a cup of tea or a cocktail with a sweet twist! From a reimagined version of the classic Devil's Chocolate scone from Holy Bake to tea-infused cocktails from Aulis, there are plenty of new tastes to sample.
The largest and most diverse shopping mall in Hong Kong, Harbour City features a one-stop shop paradise with over 450 shops, 80 food & beverage outlets, an art gallery, an observatory deck, three hotels, and a cruise terminal under one roof. It also has a fabulous view of Victoria Harbour.
Fashion & Accessories
The fashion & accessories industry is a growing industry, with an estimated global market of $48bn and counting. It includes everything from high-end fashion to everyday staples, including jewelry, footwear, watches, and bags. It also boasts a plethora of new and upcoming brands.
The best part about this particular category is that it is a win-win for retailers and consumers. With more retailers competing for shoppers' attention than ever, and a host of enticing promotions and events to tempt customers, the fashion & accessories sector will continue to grow over the coming years. In addition, it is an essential component of the broader retail industry and a significant source of revenue for local and international retailers. The factors that will help the sector remain on top of its game include more innovative retail concepts, increased transparency within retail supply chains, the rise of online shopping, and the introduction of new materials like vegan leather.