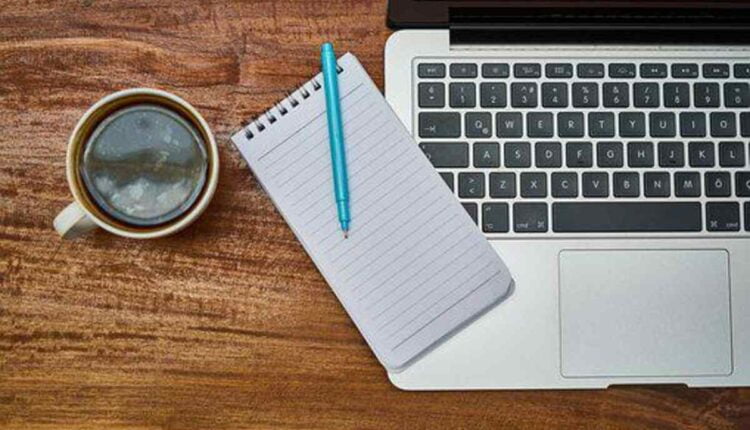 The Best Note Taking App For Android
If you're looking for the best note taking app for Android, you've come to the right place. There are a variety of great options for this task. In this article, we'll look at some of them, including Nimbus Note, Bundled Notes, and OneNote.
Nimbus Note
Nimbus Note is an app that offers many features for a note-taking application. For example, it has private and business workspaces and can take screenshots and create tables. In addition, it works across desktop operating systems, including macOS, Android, and iOS. As a bonus, it can import data from other note-taking apps, such as Evernote.
Nimbus Note is an all-in-one note-taking app for Android that features a rich text editor, a built-in scanner, and a web clipper. Other features include support for multiple workspaces, nested folders, and sharing. You can even upload images, web pages, and HTML files to your notes.
Squid
Squid is a great note taking app that lets you take handwritten notes. It's available for the Android platform and offers touch support for drawing and writing. It also lets you use different PDF forms for your notes. In addition, you can import images to include in your notes and crop them for a professional look. You can also share your notes with other people.
This application is very easy to use. You need an account to create notes, and the app will sync automatically between your devices. It also has a nice stylus and active pen support, making it one of Android's best note-taking apps. The app is especially useful for those who prefer writing with an active pen or stylus, as it allows you to use your finger to write. It also works great with an e-whiteboard, which is great if you like to think visually.
Bundled Notes
Bundled Notes is an Android note-taking app with a simple interface and many customizable features. You can write in free form or use Markdown text and search within your notes. In addition, you can change the appearance of your notes by changing the layout and customizing the color palette. You can also search your notes to find the specific notes you need.
Bundled Notes is one of the most compelling note taking apps for Android, and the latest update adds a host of new features. For example, it supports image and file attachments and creates rich previews for URLs. In addition, you can keep track of the number of reminders you have in your history.
OneNote
There are plenty of note taking apps available for Android. Evernote is one of them. It enables you to add text, images, scanned documents, drawings, checklists, tables, and more to your notes. It also supports tagging and sharing with other apps. Evernote also has a history of all your notes. It also lets you view and restores deleted notes. One notable flaw in Evernote is that you cannot scratch text notes with the pen tool.
If you're looking for a note taking app that caters to long-form note-taking, consider OneNote for Android. This app is great for journaling, research notes, and story writing. It also has a syncing feature and features a folder system. You'll need to sign up for a free OneDrive account to use OneNote, but most free accounts come with 5 GB of storage.
Colornote
Colornote is a simple note taking app for Android that offers a variety of options. Users can make text notes, voice memos, and to-do list notes. The notes are easy to access and can be easily reorganized with tags, categories, and notes. Users can also share notes with others. The app has widgets on the home screen to keep track of everything in one place.
Its user interface is simple and functional, letting you easily swipe between notes and your calendar. It also supports the use of sticky notes. Users can also change the color of notes and set a password to protect them. It also allows users to change the size and style of their text.
Simple Notes Pro
While Simple Notes can be used for quick note-taking, it does not have all the features you would expect. For example, this free app does not allow you to make elaborate graphs or add audio. It is simple and unobtrusive, but it still offers some nice features.
The user interface is clean and easy to use. This app allows you to merge, sort, and search your notes. It also supports website notes, Slack conversations, emails, and handwritten pages. In addition, users can use this free app to keep track of their projects and tasks.
Omni Notes
Omni Notes is a lightweight note-taking application for Android. It features a vertical card layout with a searchable interface and a star button to identify important notes. There are also options for searching notes and creating widgets for your home screen. Omni Notes is compatible with many popular Android devices and works well on older operating system versions. You can even collaborate with other users to create and edit notes.
Omni Notes has a simple yet powerful interface that uses Material Design. The app supports search by keyword and can merge and sort notes. You can also add audio or video recordings to notes. You can even password-protect and share notes with other apps. Omni Notes is ad-free and will never require you to pay for an in-app purchase.