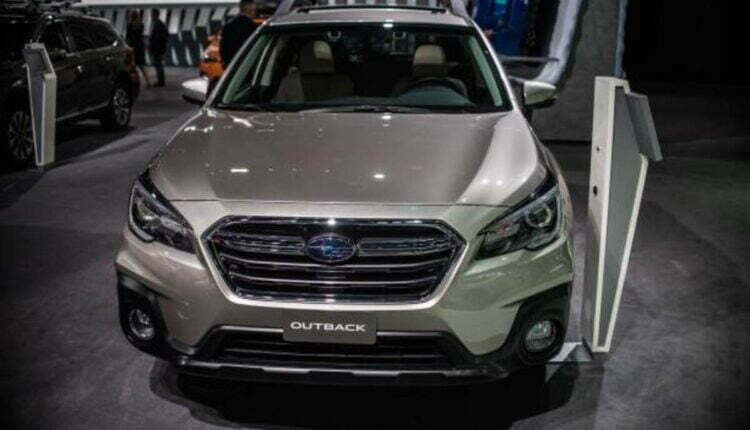 The Subaru Outback – The Perfect Midsize SUV
Whether you're in the market for a new vehicle or simply looking for an upgrade to your current vehicle, you can't go wrong with the Subaru Outback. This midsize crossover boasts all-wheel drive, a high safety rating, and a spacious interior.
Engine options
Regardless of what you are looking for in an SUV, the Subaru Outback is a perfect choice. Its upscale interior, comfortable ride, and dependable engine are just a few of its many highlights.
The Outback's standard all-wheel-drive system is a plus, and its wide range of trims provides plenty of options. On top of that, it offers several safety features, including forward collision warning and automatic emergency braking. The vehicle also comes with Bluetooth and a garage door opener.
It is also among the first Subaru models to offer what3words navigation. A touchscreen is an 11.6-inch unit with a rotary volume knob. It features a tiered dash, and the instrument cluster is hooded. It also has a physical climate control button.
The base model is powered by a four-cylinder, 2.5-liter FB26 engine, which delivers 182 horsepower and 176 pound-feet of torque. It is paired with a continuously variable automatic transmission. The machine is suitable for fuel economy, with a city/highway rating of 26/32 mpg.
Trim levels
Choosing the correct trim levels for your Subaru Outback will allow you to enjoy a range of safety features and the technology you need to stay connected on the road. Subaru offers eight trim levels, each with a variety of features.
The base trim level, 2.5i, includes a variety of standard features. This comprises a 6.5-inch touchscreen with Android Auto, Apple CarPlay, and Bluetooth connectivity. It also features a USB port, four speakers, and auxiliary audio jacks. It also comes with adjustable seats and hill-descent control.
There is a Limited trim level available for drivers who like to hit the open road. This trim level comes equipped with the STARLINK(r) Multimedia Navigation system and heated front and rear seats. In addition, the Limited also offers a sunroof.
The Subaru Outback Onyx Edition XT is an even more ruggedized version of the Outback, featuring a turbocharged 2.4-liter engine that produces 260 horsepower. It also has black body cladding, easy-clean StarTex(tm) water-repellent upholstery, and X-Mode traction management.
Crash-test scores
Despite being a midsize vehicle, the Subaru Outback scored the top crash test in its class. In addition, it was awarded a Good rating by the Insurance Institute for Highway Safety (IIHS). The IIHS uses a side impact test to rate vehicles on their safety.
The new test simulates a real-world crash against a pickup truck at high speed. In addition, the updated test uses a heavier barrier, weighing 4,200 pounds. This results in eighty-two percent more energy being transferred to the vehicle.
The Insurance Institute for Highway Safety (IIHS) has developed an updated side impact test. In this test, a vehicle is struck at 37 mph by a 4,200-pound barrier. The original test used a 3,300-pound wall.
In this test, a vehicle was hit at 31 mph, but the new difficulty increased the speed to 37 mph. This allows the car to travel eighty percent farther, resulting in an impressive 88 percent increase in energy transferred to the vehicle.
The EyeSight driver assistance technology uses front and rear cameras to provide a 360-degree view of the road ahead. It also uses a stereo camera to detect pedestrians and other vehicles. This technology reduces rear-end collisions by 84 percent and pedestrian accidents by 49 percent.
Safety ratings
Despite being an SUV, the Subaru Outback is one of the safest midsize cars available. It received top crash-test scores and was named one of the best vehicles in its class by the Insurance Institute for Highway Safety.
The Subaru Outback is equipped with various advanced safety technologies, including a driver monitoring system, lane departure warning, and autonomous emergency braking. The vehicle also has a rear seat reminder that alerts the driver when the seat is in danger of reclining.
Subaru Outback is also equipped with an advanced lane assist system, a power liftgate, and a hands-free feature. It also has standard daytime running lights and optional blind-spot detection. The Outback has 32.5 cubic feet of cargo space.
Subaru Outback's crash safety ratings include the highest score of any car in its class. It received five stars in the side and front crash tests. It also received the top score in the new side-impact test.