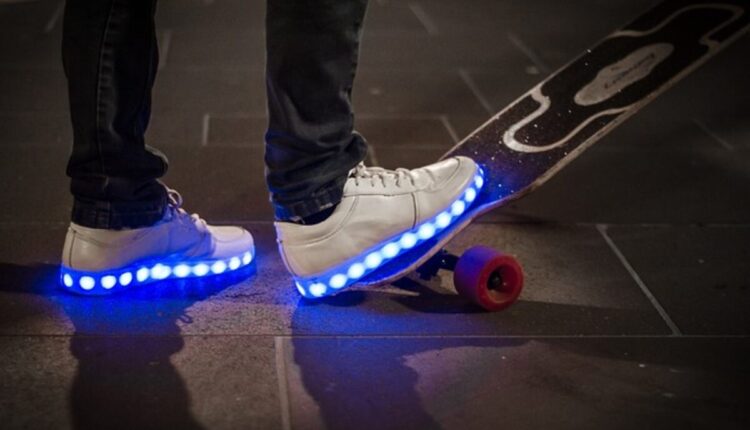 Top 5 Lifestyle Sneakers For Everyday Wear
From slip-on sneakers and boots to sandals and sandals, an assortment of styles is designed to complement various outfits. Not only do these shoes provide comfort, but they also encourage consistent movement throughout your day!
These kicks may not be designed with performance in mind (you won't be running to catch your bus in them!), but they make for excellent everyday wear.
1. Nike Air Force 1
The Nike Air Force 1 sneaker is one of the world's most iconic sneakers and was initially intended to revolutionize basketball; since then, it has become an everyday streetwear essential. Famous for its distinctive retro feel and chunky midsole, despite its size, this shoe remains exceptionally comfortable to wear with soft leather uppers that provide durability while remaining lightweight and flexible – an undoubted star in streetwear fashion!
The Nike AF1 is an ideal footwear choice for anyone who wants to achieve stylishness while remaining casual and comfortable. Their variety of colors ensures that there will be one perfect for you; plus, Nike offers customizable options on their website so that you can personalize them even further!
Nike Air Force 1 shoes were a favorite among hip-hop culture in the '80s, featured prominently on Roc-a-Fella album covers, and were worn by Quicksilver (Evan Peters) in the 2016 film X-Men: Apocalypse. Since then, this iconic sneaker has become even more beloved, leading them to collaborate on limited edition collaborations with rappers and record labels.
Nike released special edition AF1s to mark their 40th anniversary, which was black and white with debossed numbers on both heel and tongue. In 2022, however, these special AF1s featured debossed numbering.
2. Adidas Superstar
Adidas Superstar basketball shoes were first produced in 1969 as low-top basketball shoes and soon after that have become iconic styles. Their iconic rubber shell toe box remains one of its signature features today. It is beloved among casual consumers and sneakerheads of all ages, featuring clean yet classic designs that never go out of fashion and are easily affordable.
These sneakers feature herringbone treading to provide superior grip and traction, making them an excellent choice for walking and other light activities. In addition, they're comfortable to wear for extended periods and come in various colors, so you can find a pair that reflects your individuality.
These sneakers are versatile enough for any event and occasion, from jeans and joggers to relaxed shorts and yoga class. Additionally, these footwear pieces provide adequate foot protection during running and other fast-paced activities as well as workouts – their lacing system allows tightening when working out or loosening for casual looks.
Over the past ten years, Adidas has released numerous iterations of its Superstar sneaker and collaborated with fashion, music, and lifestyle icons to release limited-edition pairs.
3. Puma Cali
PUMA footwear has long been worn by some of the greatest athletes in history, making its iconic Cali sneakers essential every day. Boasting a sleek leather upper and long-term durability, they also come equipped with flexible rubber soles to provide flexibility and grip across various surfaces; and feature padded footbeds and thick midsoles to offer ultimate comfort during all-day wear.
Sneakers come in various colors and can easily match any outfit. Their chunky platform heel adds a fashionable look, perfect for elevating any ensemble. Furthermore, these sneakers pair beautifully with mini dresses or tights!
This new evolution of PUMA California stands out with an eye-catching platform and relaxed West Coast aesthetics. Slightly higher than its predecessor, it features more daring tooling while staying true to the original design.
PUMA Calis are made with superior materials designed to withstand wear and tear, making them an excellent investment. Boasting soft leather uppers that mold comfortably to your foot for an ideal fit, as well as sturdy soles with superior grip across various surfaces, these shoes make an excellent purchase.
4. Fila Disruptor
FILA Disruptor sneakers are some of the best-running sneaker options on the market thanks to their lightweight construction and superior cushioning, proving a favorite among celebrities like Dakota Fanning and Ne-Yo. Furthermore, these versatile sneakers make excellent everyday wear due to their stylish designs and comfortable build – ideal for running or walking long distances!
This women's version of the FILA Disruptor 2 Premium boasts a feminine Coral Blush hue and leather upper for optimal comfort and style. With its chunky shape and rubber-gripped soles, these shoes make walking on any surface safer without the risk of slippage.
Initially released in 1996, the FILA Disruptor retro sneaker has experienced a remarkable resurgence thanks to the dad shoe trend. Similar to an original dad sneaker but more affordable than a Balenciaga Triple S, this style appeals to wider audiences and quickly becomes one of the most popular lifestyle sneakers.
5. New Balance 990v5
The New Balance 990v5 sneaker is ideal for anyone who values comfort and style. As part of the New Balance MADE series, which means 70% or more was made in America, this pair supports our economy while providing you with high-quality footwear.
This timeless model embodies timeless style. Constructed with leather and synthetic mesh materials for optimal breathability and featuring dual-density collar foam for extra comfort, the 990v5 provides optimal gripping power on multiple surfaces while offering various sizes and width options.
Though known for being a "dad shoe," the 990v5 looks great with different outfits and has ample wiggle room for people suffering from bunions or other foot problems. Plus, with various colors and width options to choose from, finding a pair that perfectly suits you is never more straightforward!
Even after its lengthy run on the market, New Balance's 990v5 sneaker remains one of the best daily sneakers. If you are having difficulty choosing your size or trying on several pairs, be sure to visit one of their stores or online retailers and see for yourself.
6. Skechers Go Walk
Skechers is an iconic shoe brand, but their Go Walk line is exceptionally comfortable. These shoes were created explicitly with walking in mind; therefore, they feature flexible soles and lightweight construction. Plus, they're machine washable! And there are multiple colors to choose from!
These shoes are perfect for walking and hiking, helping those with back problems ease the stress on their feet and back caused by wearing footwear that doesn't provide adequate support.
The GO Walk 4 shoes feature an engineered mesh upper designed to flex with your foot as you walk, along with a shock-absorbing 5GEN midsole that offers both flexibility and lightness and Goga Pillars on the inside to offer arch support.
One of the main issues people have with these shoes is the squeaky noise they produce when walking. Otherwise, the GO Walk shoes are very comfortable and great for long walks on flat surfaces. While not recommended for hiking on rough terrain due to lacking ankle support, they make an excellent option if you want to enjoy leisurely Sunday strolls through your park or around town, and they can even be easily packed into suitcases without taking up too much room.