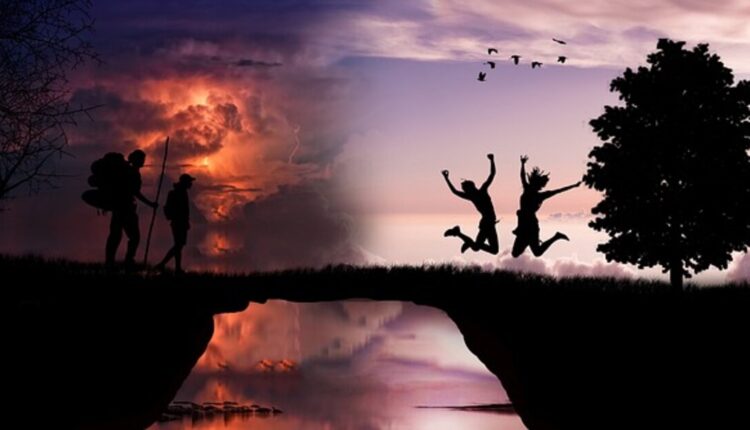 What is Career Exploration?
Career exploration is an invaluable process of self-discovery for students. This can be accomplished in various ways, such as full-time internships, part-time work experience placements, college classes, or upskilling courses.
The evaluation step allows students to analyze the information gleaned during research and make informed decisions about the future. They may even discover opportunities they never considered before!
It is a process of self-discovery.
Career exploration is an exercise in self-discovery that can help you discover your purpose in life and make more informed decisions regarding education and careers. Through career exploration, one may avoid later regretting any decisions and feel more assured knowing exactly what path lies before them.
Career exploration can be an engaging activity for students as it helps them appreciate the long-term value of their efforts. It encourages hard work in class while making more thoughtful life choices – not to mention making them more resilient when facing hurdles!
At the outset of your career, exploration lies in identifying your interests. One effective tool that helps do this is the O*NET Interest Inventory – an online tool designed to explore careers and their associated educational pathways for free. In addition, this resource also offers links for further study, career and educational planning worksheets, and local support services for job searches, unemployment assistance, or any other support services you might require.
Next, research the careers that interest you by using various resources such as the internet, reading books on the topic, or inviting guest lecturers. Once complete, evaluate your findings; it may reveal an interest or an entirely new path toward your chosen profession(s).
Once you have assessed your results, discuss them with peers to compare choices and learn from others' experiences. Furthermore, discussion can also help narrow down some career possibilities; if technology interests you, for instance, speak to people in school who already work there to gauge if this might be worthwhile to pursue.
Finally, it would be best if you created a career plan. Your plan should include goals, a timeline for achieving them, and steps to keep you on the right path. Make sure to periodically revisit this plan and evaluate whether its plans still make sense; if not, modify it as necessary.
It is a process of learning about yourself.
Career exploration is discovering yourself and finding occupations and majors that meet your personality and needs. It typically begins in school but continues throughout one's lifetime, including research, interviews with experts or mentors, work experience acquisition, and work placement opportunities. The goal of career exploration should be finding one that matches you successfully while meeting all your requirements for happiness in work and life.
Career exploration can help you make better decisions and boost job satisfaction. It should be an ongoing process; make sure your plans reflect your interests to avoid getting stuck in a job that doesn't suit you or paying all that tuition only to realize the wrong degree was chosen!
The career exploration process includes multiple steps and can be taught at any grade level. The research step involves introducing students to careers they find intriguing, then further researching them (including evaluating their required qualifications and visiting websites, reading books/magazines, or inviting guest lecturers for guest lectures). Finally, in the career exploration evaluation step, students can analyze what they have discovered to gain greater insight into their favorite jobs or perhaps discover additional paths of potential employment that fit them more closely than previously anticipated.
After their career exploration journey, students should discuss their findings with others. They can discuss which jobs appeal to them and why, learn about new careers from peers, and use that information to plan their future careers.
Career exploration is an invaluable lesson for students and an effective way of helping them understand the significance of creating a plan for their career future. By spending the time to consider their options and create a career plan carefully, students will likely be more satisfied with their choice and have fewer regrets later on in life.
It is a process of career planning.
Career exploration is a process designed to assist students in discovering the careers that most interest them and understanding what is required of each occupation in terms of education and skills requirements. They can also learn more about work environments and cultures of potential career choices – an effective way to assess whether it will fit them best; in addition, this exploration process reveals opportunities for advancement within each career field they investigate.
Career exploration can be an invaluable experience for high school and college students, providing them with a better sense of the long-term consequences of their decisions. This encourages them to set goals and persevere through challenges more easily; additionally, the self-marketing skills gained will serve them throughout their careers.
Career exploration should be seen as an ongoing process that begins in high school and continues into adulthood. Many tools used for career exploration are accessible for free online; students can utilize search engines like Google or Bing to gather career-related information or research jobs in detail and network with people in various occupations to get firsthand perspectives of what life might be like in different professions.
Step one of career exploration begins by conducting preliminary research on several appealing fields, either using school-sanctioned websites or speaking directly with professionals in these fields. Career exploration also includes visiting workplaces and meeting employers; it could even involve job shadowing.
Once you've completed your research, it is time to assess what you have found. Assess each career area's pros and cons, fit with your interests and values, and identify strengths and weaknesses within yourself – these may indicate additional areas to explore. It is also a good idea to ask what areas your strengths excel in while others need more work – this way, if your interests and strengths don't align, it is a sign to keep exploring!
Finally, sharing what has been learned with others is vitally important. Doing this can be both enjoyable and expressive; students can express their opinions about various fields they are researching while discovering potential new career paths they hadn't considered previously.
It is a process of career development.
Career exploration is when a person investigates potential occupational choices and creates an action plan to pursue them. It enables people to discover jobs that suit their interests, abilities, and personality traits and identify training opportunities – an essential step in career development, leading to more fulfilling lives and higher job satisfaction levels.
Education experts and teachers often employ four steps when teaching career exploration to their students to give them a better understanding of the working world around them. Start with a list of careers that are either trendy or popular today – such as software developer, serial entrepreneur, and social media strategist; alternatively, use more traditional careers that are in demand locally or state, such as a certified nursing assistant or phlebotomist jobs that may be on the rise in your region or state – such as certified nursing assistant and phlebotomist positions which are in high demand locally or statewide.
Step two of career exploration entails researching the education and skills required of each occupation, using resources such as the Occupational Outlook Handbook, FREDNetwork, and internship websites. You may also ask people in the field to speak to your class about their experiences – providing additional context for careers you are exploring.
At this step of career exploration, students determine which careers they would like to explore further. While this does not guarantee they will choose it permanently, it gives direction so they can follow their passions. Finally, step four involves setting goals to help get started based on career curiosities or professional ambitions; goals should be measurable with systems and incentives in place that keep you on track.
Ideal career exploration should be an ongoing process throughout your lifetime. As your interests, values, and skills evolve, revisit your goals periodically to see if they still align with those you currently hold dear – if they don't, consider making adjustments or beginning the career exploration process all over again.