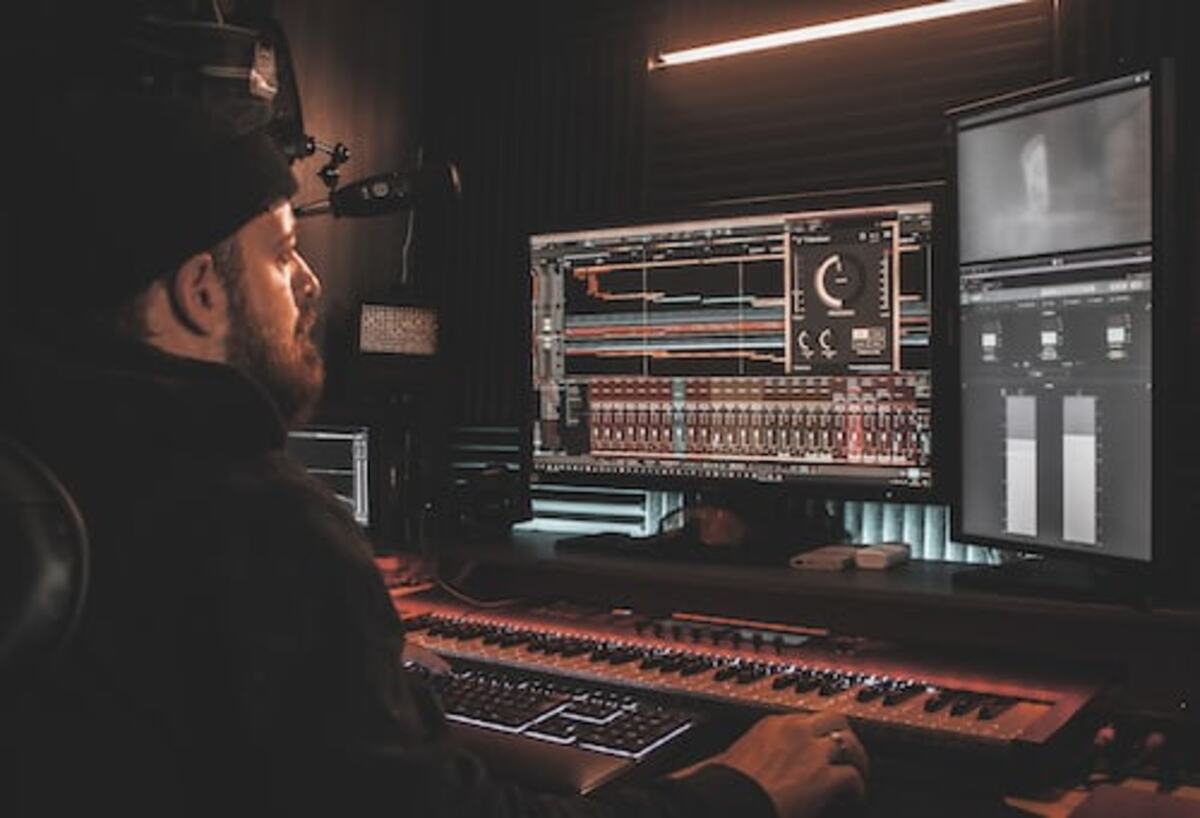 How to Use Protools for Music Creation and Expression
Protools is a popular DAW (Digital Audio Workstation) that allows you to produce and edit music. You can even use it to create audio clips, movies, and television shows.
Auto save function
The Pro Tools desktop has many features and options, and saving sessions are no different. Fortunately, there is an auto-save function to boot. So unlike the old days when the entire program would be rendered sluggish, you aren't stuck scrounging through the bins to find the session you need.
This feature makes the task of setting up your recording studio a snap. All you need to do is ensure you have the correct settings. If you want to share a session between your Mac and PC, select Enforce Mac/PC Compatibility in the settings.
The best part is that you don't have to worry about a single session taking up all your hard drive space. You can store as many as you want.
S3 delivers incredible workflow acceleration.
The Pro Tools S3 is the newest and the beefiest of the Pro Tools family. It features an intuitive control system, a slick touchscreen interface, and support for the latest and greatest DAWs, including Pro Tools, Cubase, Nuendo, and Logic Pro. So whether you're working on a music recording, editing a movie, or mixing the latest album, you'll be in command of the most powerful DAW on the planet. With its powerful hardware and the industry's most comprehensive software selection, you can work more efficiently and creatively than ever.
The Pro Tools S3 is the only studio in its class built from the ground up to handle the rigors of professional production. In addition to the industry's best audio quality, you'll find an unmatched level of connectivity, a comprehensive suite of tools, and best-in-class features.
EUCON technology allows you to mix sessions using Pro Tools, Logic Pro, Cubase, and other DAWs
EUCON is a high-speed ethernet control protocol that allows hardware and applications to communicate with each other. This makes it possible to get a deep and hands-on mix. It is beneficial for those working in professional music studios. You can use it with Pro Tools, Logic Pro, Cubase, and other DAWs.
The Pro Tools | Dock is a new touch-enabled controller that offers quick and intuitive touchscreen access to your favorite DAWs. So whether you're mixing tracks in a live venue, recording vocals in the studio, or editing video, the Dock can easily handle your mix.
In addition to a dedicated touchscreen interface, the Pro Tools Dock also supports a free Pro Tools | Control iOS app. That app provides a seamless, multi-touch connection between your Pro Tools Dock and your iPad. With the app, you can spill VCA masters, adjust audio levels, or control hundreds of software commands.
Music creation and expression
Protools for music creation and expression is a software application used to record, edit, and mix digital audio. It is a professional audio recording software popular among film scoring professionals and music composers.
It can be downloaded for free. However, there is also an inexpensive "artist" tier. This tier is designed to introduce beginners to the technology and allow them to learn the basics. Then, for only $10 a month, new artists can use Pro Tools to create music.
There are three tiers, each with a free trial. In addition, a third tier called "Flex" is designed for those who are just starting.
Recording audio into Pro Tools
Pro Tools is a digital audio workstation that allows you to record, edit, and manipulate live audio. You can also use the software to create new sounds. It includes pitch shifting and non-destructive editing, as well as time compression.
To start recording, you first need to select your input. An audio interface will work, but you can also use a virtual audio driver. Once you have a device selected, click Play.
Using a Mac, you can also create an aggregate device. This will allow you to add additional audio tracks to the project.
Depending on your playback engine, you will need to set your levels. The peak level should be in the range of -30 to 20.
Burning a data CD
Burning a data CD is a bit different than burning a standard CD. This is because a three-dimensional layer of data is stamped onto the disc. That means you can't change the chemical makeup of the disc after you've burned it.
There are several ways to do it. One is to use a program that supports "burning" files. For example, Toast can burn data from a 650Mb hard drive.
Another method is to burn an image file. These are files that contain all the original files on the disc. They take longer to process, but they're supposed to be more reliable. It's worth noting that writing an image file to a CD can take an hour or so.