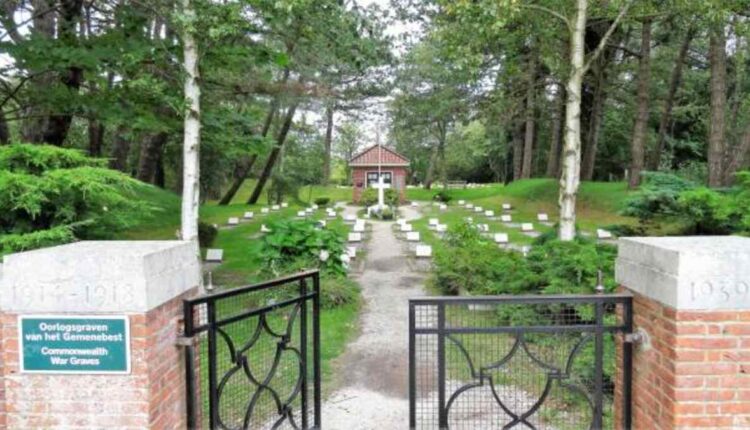 Viera Regional Park to Get AstroTurf Soccer Fields
Viera Regional Park features lighted softball, baseball, and soccer fields as well as a community center and playgrounds – making it the hub of Brevard County and home to multiple organizations and government offices, such as Brevard's County Administration Complex and Harry T. and Harriette V. Moore Justice Center.
Local children and families enjoy world-class facilities funded by tourist development tax revenue; however, not everyone is satisfied with this arrangement.
1. Artificial Turf Fields
The county plans to spend $5 million replacing seven natural grass sports fields at Viera Regional Park with synthetic turf that can accommodate soccer, football, and lacrosse – officials anticipate using special chemicals that cool its surface for more significant water savings, reduced nitrogen fertilizer use, and reduced machinery maintenance costs.
Local youth leagues have voiced support for this initiative. Many companies report missing games or practices due to wet conditions that make natural-field fields unplayable; the Suntree Viera Youth Football League missed 45 days due to wetness last year alone.
Critics of artificial turf suggest it could pose health risks, mainly because crumb rubber absorbs heat and releases toxic fumes into the air. Health organizations offer those using synthetic turf fields wash their hands after playing, especially before eating; take measures on hot days to prevent heat exhaustion by limiting activities and taking frequent rest breaks; increase ventilation indoors; and wash their hands thoroughly afterward.
Officials assert they have reviewed all available scientific studies regarding artificial turf surfaces, including health and safety issues, to ascertain any possible impacts on humans from crumb rubber; in fact, peer-reviewed research shows that fluorinated chemicals used in synthetic turf fields remain tightly bound within its components, thus preventing their leaching into soil and water sources.
The County has entered into an agreement with USA that allows it to utilize two weeks each spring and ten other weekend dates per year to use these new fields for high school and college soccer and lacrosse teams from around the country who come for training or competition in Viera. County officials anticipate this could generate between 17,000 to 25,000 nights of hotel room rentals annually as soon as the fields open up in mid-August. USA spokesman Craig Scriven states the organization hopes to host training events and tournaments that attract sports teams from across the nation, in turn increasing tourism. These tournaments could boost both tourism and team-building efforts, according to Scriven. Kristine Isnardi and John Tobia, Brevard County Commissioners who oppose this deal, argue it lacks public transparency. Isnardi believes the county negotiated directly with USSSA instead of soliciting bids; Tobia contends the contract grants USSSA too much control over how and when its fields will be maintained and used.
2. Community Center
Officials claim a $5 million project to replace natural-grass soccer and football fields with artificial turf will strengthen youth sports, as well as the economy of Orange County, by saving on maintenance costs while drawing in large youth sports tournaments organized by U.S. Specialty Sports Association which bring revenue by visiting teams who dine at nearby restaurants or stay overnight in local hotels.
"We are making an enormous investment in our community," stated Viera Regional Park Director Puneet Kapur, who participated in crafting the plan. The county will pay for it through revenue generated from its 5 percent Tourist Development Tax charged on hotel rooms and other short-term rentals.
Officials anticipate the community center will draw more than 100,000 visitors a year, both players and spectators from outside Brevard. Its 18,000 square feet will include a gym, two basketball courts, four tennis courts, a meeting room, and a concession stand; it will also host classes, tournaments, and other events.
Viera features not only its expansive 117-acre park but also three dog parks and multiple pocket parks within each neighborhood, such as Clubhouse Park, Suseda Park, Woodside Park, and La Roca Park, with modern playground equipment and trail systems.
Critics question whether Florida's new synthetic field is safe for athletes and worry that it may be hotter than natural grass in Florida's high temperatures. But Udo Shenatzky, president of Viera-Suntree Soccer Club, states the benefits outweigh potential risks – "if it were really unhealthy, we wouldn't have it out there," said Shenatzky, adding that children will benefit more from an artificial surface as it reduces falls that might result in injuries on natural grass surfaces.
3. Parking
Parents, public officials, and young athletes gathered Wednesday morning at Viera Regional Park to laud its new soccer fields, which are being renovated using AstroTurf funded by Orange County's 5 percent tourist development tax on hotel room rentals. This artificial turf should draw in USSSA tournaments as well as bring thousands of nights of hotel room rentals into local hotels from tournament events sponsored by USSSA.
Viera Regional Park offers the ideal setting for strolling, boasting facilities such as tennis courts, basketball courts, and baseball fields – suitable for families with young children. Furthermore, there is an on-site community center, and it's ideal for family reunions!