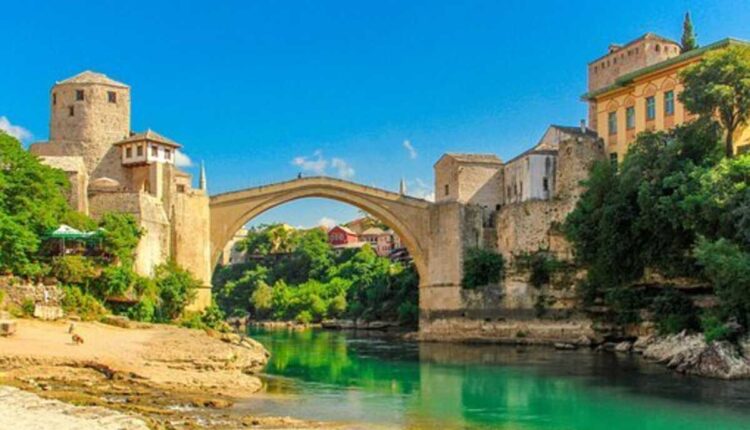 Cheapest European Countries to Visit
Bulgaria is one of the most affordable European countries to visit. It is a Slavic country with rich history and beautiful landscapes. In summer, you can enjoy beaches along the Black Sea, and in winter, you can ski in the mountains. In addition, the country has a low cost of living, starting at just $600 per month.
Romania
Romania is one of the cheapest countries to visit in Europe and the cost of transportation and accommodation is affordable. It is possible to rent a car for less than $10 a day and travel around the country for a few days. It is common to find restaurants with lunch menus priced at under $4. You'll also find plenty of tasty dishes made from local ingredients, such as pork, cabbage rolls, and different stews. The country also offers cheap but unorthodox accommodation, with hostels and Airbnbs available for just $25-30 per night.
While the country doesn't have the most beautiful landscapes or the best historical attractions, Romania has a lot to offer travellers on a budget. The country's food and drinks are inexpensive, and the locals are warm and welcoming. As a result, you'll find unique experiences when exploring Romania. It's a safe and affordable country to explore, and you'll discover a part of Europe that has experienced spectacular changes yet retained its traditional roots and authentic identity.
North Macedonia
One of the best ways to explore North Macedonia's culture and natural beauty is to go hiking in the Pelister National Park. You'll find stunning cliff-top views of the Pelagonian Plain and priceless Byzantine artwork at the Zrze Monastery. If winter is your thing, check out Mavrovo, a mountain ski resort. You'll also want to check out Skopje's Ottoman castle and bold new architecture. And for some traditional Macedonian fare, try the quaint Ohrid or Bitola.
Located in the southern region of Europe, North Macedonia is great for travelling all year round but incredibly welcoming during the less busy times of the year. March through November are relatively mild with plenty of sun, and there's an excellent chance to go skiing in December and early April. However, July and August are sweltering, and public transport lacks air conditioning. If you can't bear the heat, avoid open windows in your vehicle.
Bulgaria
Bulgaria is one of the most affordable countries to visit in Europe. Its relatively cheap train travel and low-cost accommodation make it a perfect choice for those who want to experience a different side of Europe without breaking the bank. Train tickets can cost as little as $5, while meals can cost as little as $7. It is also possible to stay in a 3-star hotel for as little as $12 or $15 per night.
The country offers a variety of activities that will keep you busy without breaking the bank. Bicycle rentals are only $3 a day, and hiking and walking tours are free. You can even get a filling soup for only a couple of Euros.
Latvia
Visit the historical old town of Vilnius, one of the cheapest European countries to visit. Its old town is home to lavish places such as the Uzupis, the "republic of artists." Its Literatu Street Project pays tribute to Lithuania's literati, and the Gediminas Tower offers views of the capital city.
Riga, the capital city, is home to Romantic, Gothic, Baroque, and Art Nouveau architecture. The city also boasts a massive central market, the Riga Open-Air Museum, and a museum dedicated to the country's history. Latvian cuisine is known for its emphasis on potatoes, meat, and seafood. Try pelmeni, a type of Russian ravioli. It's also very cheap – a full meal at a typical cafe or restaurant will cost between 15 and 35 EUR.
Tallinn
Tallinn, Estonia, is a quaint and fairytale city with a population of less than one million. This country is home to the city's medieval old town and fairytale capital of Tallinn. The town's museums offer a unique insight into the history and culture of Tallinn.
This beautiful, walled city is one of the cheapest places to visit in Europe. The city is dotted with Gothic architecture, and many of the best sights date back to the 13th century. The city's top attractions include the Gothic Town Hall, St. Mary's Cathedral, Toompea Castle, and St. Nicholas Church. Tallinn is also a UNESCO World Heritage Site.
Ukraine
Ukraine is one of the cheapest European countries to visit, making it an ideal place for a short break. Although it is not as well-known as some of its European counterparts, the country is rich in history and culture and is surprisingly inexpensive. You can spend a day in Kyiv, the capital, for less than three thousand euros and still enjoy several things to do. The city is home to many cultural sites, including Golden-Domed churches, Soviet architecture, and some of the world's best street art.
The country's borders are easy to cross, and there are no visa requirements. British citizens, German citizens, and most Europeans do not need a visa for short stays. However, you'll need a Ukrainian visa if you plan to stay longer.