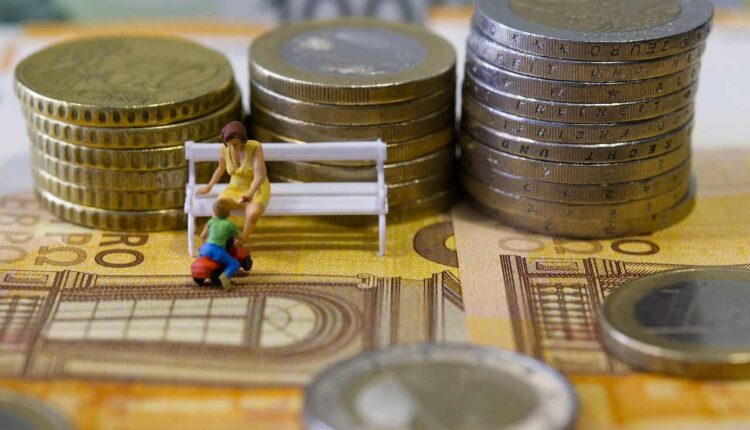 Home Care and Family Support Grant
Home care and family support grant programs offer financial aid to families of disabled children to prevent residential placement and promote overall family well-being.
One of the most popular programs is New York's Consumer Directed Personal Assistance Program (CDPAP), which allows participants to choose and hire their caregivers, including adult children; however, spouses cannot serve as caregivers.
HCBS
Home and community-based services (HCBS) are integral to long-term care for Medicaid beneficiaries with disabilities. Delivered directly into an individual's home or community setting, these services have proven successful at improving health outcomes, quality of life, and cost. It has been estimated that three individuals could receive these services for the cost of serving one in an institutional setting.
HCBS is funded through the federal Medicaid program, and each state can decide what services will be included under its specific HCBS waiver. Some states offer various HCBS services, while others may focus on particular groups like youth with disabilities or elders. Services provided under an HCBS waiver could include non-medical personal care assistance, daily activity support, funding modifications to homes or funding transportation services, and community support.
HCBS waiver programs allow individuals who may otherwise need institutional care to remain in their homes and communities with family and friends while keeping costs at no higher than institutional care costs. To qualify for these waivers, individuals must meet both functional and financial eligibility criteria.
CMS recently proposed a rule to give states greater leeway when allocating federal HCBS funds, providing more significant support for individuals and families while ensuring services integrate fully within communities. Furthermore, all states must implement electronic visit verification (EVV) by January 2020 for home health and personal care services, though any form can request a one-year extension.
HCBS is central to the Biden-Harris Administration's efforts in supporting community-based care for vulnerable Americans. Through an initiative known as Money Follows the Person, states are receiving additional funds to support HCBS and other home and community-based options available to their enrollees. Money Follows the Person also allows states to develop policies and procedures to expand access to HCBS while creating holistic community-based approaches to care.
CCSP
CCSP is a Medicaid home and community-based waiver services program administered by Georgia's Area Agencies on Aging (AAAs) that offers an alternative to placement in nursing homes. It aims to promote self-determination, foster independence, and alleviate the nursing home strain by providing cost-effective options prioritizing individual needs and preferences.
One must meet functional and financial eligibility criteria to qualify for the Comprehensive Community Support Program (CCSP). Functionally, you must have a physical condition that prevents you from performing daily tasks; your physician must confirm this need and work with you to develop a care plan. Secondly, Medicaid eligibility or potential Medicaid eligibility must also be verified through financial screenings.
In addition to home and community-based services, the CCSP includes a structured family caregiver program that pays qualified family caregivers. This is an integral component of this program which can save families money while helping ensure their loved one receives proper care.
CCSP can assist with transportation, meals, sundries, personal care, house cleaning services, and respite for primary caregivers. Furthermore, this service allows people to remain at home as long as possible while maintaining autonomy; moreover, it facilitates social connections within the community.
CCSP offers various payment plans depending on your needs. If you require personal care home services, rates start from $689 a month, including room and board; this cost is significantly lower than nursing home care but still expensive; additional expenses related to this program, such as monthly fee payments and annual maintenance fees must also be factored in.
Gaining your Certified Credential of Support Professional certification can immensely boost your professional advancement, as it demonstrates your dedication to furthering your education. In addition, benefits like magazine subscriptions, event tickets, textbook discounts, and volunteering opportunities may become available to you – showing family and colleagues your dedication while giving employers recognition of your efforts and appreciation of the experience gained during this pursuit.
CSG
The CSG program allows individuals with disabilities to purchase the items, services and supports they require to live independent lives. These items and services may assist them with daily activities like bathing, grooming, getting around, taking care of the home, and socialization; buying things that will allow for hobbies and recreation or hiring family members for assistance can all be accomplished under this model. It offers beneficiaries more excellent choices than state-managed agencies providing these services – making the CSG a fantastic solution for families unable to afford home care costs.
Employees at this company are well compensated and appreciated for their hard work. Salaried employees may take seven paid US holidays annually and accrue up to 80 hours of sick time in increments for specific purposes – such as doctor visits or caring for sick children. Performance meets or exceeds expectations is the cornerstone of employee satisfaction at this company.
CSG made multiple acquisitions during the 2000s, such as companies selling billing and customer service software. These purchases enabled CSG to expand its international business, accounting for 8 percent of sales revenue in 2005 despite a slow economic recovery. Profits increased significantly for CSG despite slow economic recovery.
CSG's Whole Family Prosperity (WFP) efforts are designed to support families on the economic margins by helping them earn more, keep what they have made, and grow it into assets for themselves and their communities. Organization of Family Therapy programs aims to achieve two main objectives: understanding and providing family-focused results; and building capacity among families for collaboration. Its national and regional offices are staffed with experts in family law. They stay informed on federal and local legal developments, offering practical advice to help clients meet their objectives. Furthermore, these professionals often attend continuing education courses to keep abreast of new laws and trends within family law.
NFCSP
Informal caregiving for family members can be an excellent way to keep them living independently in their home and community while helping prevent costly institutional care. Caregivers often feel overwhelmed by the stress associated with caring for someone with disabilities, so additional support may be necessary. That is where the National Family Caregivers Support Program can come in – part of the Older Americans Act, which grants states services that assist caregivers. These services include information, assistance, and respite care that works with state and community services to create an integrated set of supports for caregivers and delay nursing home placements. Research shows these services improve caregiver health outcomes, decrease unnecessary hospitalizations and postpone nursing home placement.
Area Agencies on Aging (AAAs) administer the National Family Caregiver Support Program (NFCPP). This initiative addresses informal caregiver needs by offering respite care services and other support that allow them to care for loved ones more efficiently. Using NFCSP, I can target specific caregiver populations with innovative strategies designed to meet their needs; this is especially helpful when targeting minority and employed caregivers who may benefit more from respite care services.
NFCSP also offers additional supplemental services on an occasional basis, such as durable medical equipment, home modifications, consumable supplies, legal and financial consultations, and chore service transportation. A maximum of 20% of the program's total funding may be spent on these supplementary services as they supplement existing programs and are intended to be flexible additions.
NFCSP not only offers respite care but can also offer counseling and training to assist family caregivers in managing their responsibilities more efficiently. Services provided may include support groups, education sessions on health, nutrition, and financial literacy, and individual or group counseling sessions for caregivers on topics like nutrition or financial literacy. Sessions may run daily or weekly with different lengths for different programs, such as some groups only lasting a few hours while others meet regularly. On January 23rd, from 9:30 to 10:30 am, the Southwestern Vermont Council on Aging will host an information session from their NFCSP program at Rutland Senior Center to learn more about this great opportunity.