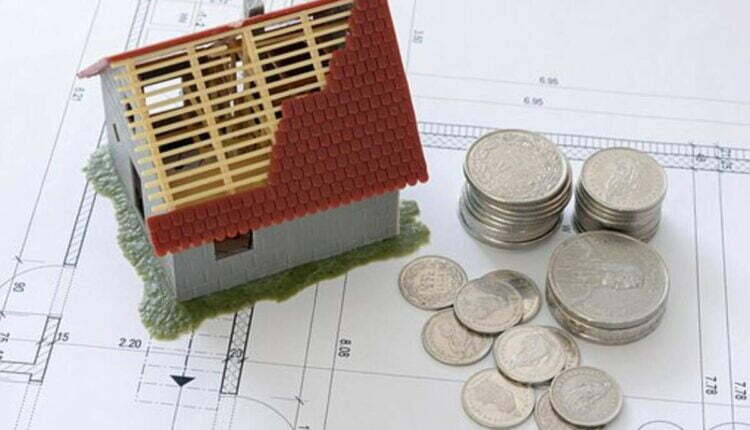 Investing in Chinese Stocks – Why It's a Good Time to Buy Nio Inc (NYSE:NIO)
Investing in Chinese stocks hasn't been easy in 2022. This article will explore what's behind the negative sentiment toward China's economy, as well as why it's an excellent time to buy a stock like NIO.
EV sales in China are surging.
EV sales in China are surging at a breakneck pace. BYD, the world's largest EV maker, has quadrupled its sales in the year's first half. It has capitalized on a wide range of incentives the Chinese central government offers. It also has the benefit of having a more comprehensive product range than other EV competitors.
According to Bloomberg New Energy Finance, 34% of all new Chinese vehicles will be electric by 2030. This is slightly better than the 30% target set by the central government. However, some analysts believe that a more significant increase is still possible.
Despite the global slowdown, EV sales in China are surging. The Chinese Passenger Car Association predicts that by 2022, there will be 6 million EVs on the road.
NIO's P/S ratio is likely to increase
Earlier this year, Nio's stock took a beating due to regulatory pressures in China. In addition, its gross margin was 14.6% in the second quarter, affected by cost pressures and increased spending on recharging networks.
Nio is now well-positioned to benefit from economies of scale. It expects to deliver between 31,000 and 33,000 vehicles in the third quarter. It has a long runway for growth. It is also launching two new models.
Nio is a premium pure-play EV manufacturer. Its market cap is around $18 billion. It has four vehicle models already on the market. In addition, it has plans to double production capacity at its Hefei plant.
Negative China sentiment
Despite Nio Inc's (NYSE: NIO) weak Q3 earnings, China's luxury electric vehicle maker is still battling to raise production. The company is aiming to take advantage of China's fast-growing electric car market, and plans to roll out a mass-market subbrand by 2023.
The Chinese government recently opened the country's battery market to foreign competition, which could lead to a cheaper supply of EV batteries. However, the broader impact of Covid-19 is not clear.
The CQI's monthly consumer panel shows that consumer sentiment continues to decline. Despite the modest income growth rebound in May, consumers' expectations for the future remained sluggish.
The Chinese stock market has taken a hit this year, and many investors are concerned about a potential global recession. In addition, inflation is rising, and most automakers are facing supply chain shortages.
During the last several weeks, Nio's share price has fallen significantly due to COVID-related concerns. The company, which is engaged in producing electric vehicles, has experienced production delays, supply chain snags, and other operational issues. Political uncertainties, delisting worries, and inflation have also plagued it. These factors have negatively affected investor sentiment, causing Nio's shares to drop by as much as 75% this year.
The recent rise in cases of the Covid virus in China has sparked renewed fears about the nation's ability to control the outbreak. As a result, 41 cities have imposed new lockdowns.
China's National Health Commission says it will continue to raise vaccination rates and has announced plans to increase vaccinations for elderly citizens. However, COVID-related restrictions will likely remain in place for the foreseeable future. This could severely affect the company's operations possibly damaging NIO's ability to create shareholder value.
Investing in Chinese stocks hasn't been easy in 2022
Investing in Chinese stocks has not been easy in 2022, but the market might be getting ready for a new era. The Central Bank may tighten, inflation could be ascending, and wage pressures could be kicking in. This could be good news for Chinese companies and investors alike.
Chinese extensive tech stocks are coming under heavy scrutiny these days. The nation's fast-growing technology sector has come under heavy regulatory and antitrust scrutiny over the past two years. This could impact the valuation of these companies.
The Chinese government has also pushed for more excellent supervision of institutional investors, such as banks and insurance companies. They have also ramped up regulation on internet platform operators to improve data protection.
A strong buy now
Despite a long road ahead, NIO stock is a good buy. The company is expected to continue to grow, but some key factors must be considered before making a purchase.
In the electric vehicle (EV) space, several companies are competing to produce EVs. All of them have the potential to expand quickly.
For instance, NIO plans to produce up to 300,000 vehicles per year. It also has plans to roll out a mass-market subbrand.
The company is also making progress in the European market. It has signed an agreement to build an electric vehicle manufacturing plant in Germany. The company plans to sell the first batch of cars in Germany in 2022.