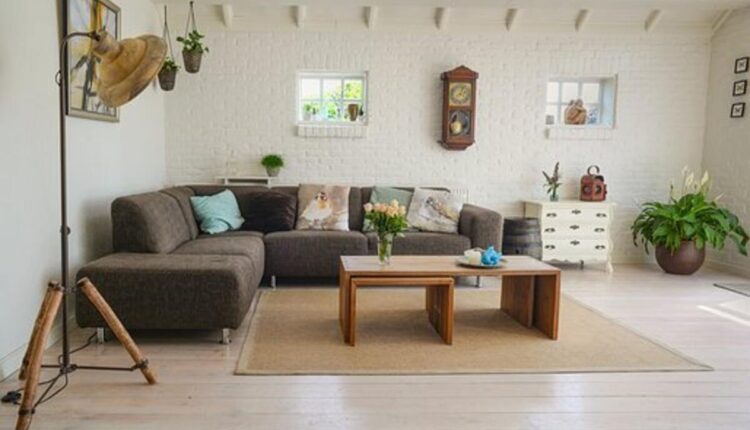 How to Create a Boho Living Room
If you are trying to make a living room that looks boho, then there are some tips you can use. Some of them include natural wood furniture and layers of area rugs. You can also add the artwork to your room. Just remember that you want to keep the overall look and feel of the room relaxing and serene. If you are considering going for the boho look, you should consider the lighting. Warm lighting fixtures will go perfectly with style.
Natural wood furniture
Natural wood furniture is a great choice for creating a boho-inspired living room. This type of wood is often available in many different colors and textures. One example of a boho table is the one shown above, which is based on an African ceremonial stool. This wood-inspired design lends a grounding effect and a natural touch to any room. A mirror is another great piece to include in a boho living room. It will brighten up the room and make it appear bigger. A fringed mirror is a perfect way to add to the boho vibe.
A black or grey couch with dark-gray wood furniture gives a boho feel to the room. Pairing it with a large patterned rug will create a great contrast that complements the natural wooden furniture in this style. A boho living room is also perfect for using potted plants or decorative animals.
Another boho-inspired addition is a fringed hammock. You can use it as an ottoman in your boho living room or as additional seating around the coffee table. You can also make your wall space look bohemian by using a wall decal that looks like an arch. It peels off easily and adds a bohemian feel to the room.
Rugs are another essential piece of boho furniture. Rugs can be layered to add texture and color. Under brightly-patterned rugs, layer a jute rug. Alternatively, you can layer a large Persian rug with intricate detailing and vibrant colors. Just remember to choose the right size of rug.
Layering area rugs
Adding a few layers of rugs is a great way to create an interesting composition of shapes and patterns. You can create a playful and warm design by pulling inspiration from different sources. For example, a gray rug layered over a dark red Oriental rug creates a youthful and charming design element.
You can also use a large patterned rug over a smaller, neutral-colored rug. This creates visual interest and ties the other area into the overall design. The play of patterns and textures is also a great way to create a cool boho feel.
The boho style is all about eclecticism, and layering area rugs are a great way to achieve that look. Using a variety of rugs will require time and creativity. You can layer wall-to-wall flat-weave carpets with authentic Moroccan or Caucasian carpets, roll runners, and fuzzy throws. Small colorful rugs can also be used as dividers between floor areas. Layering rugs can also provide insulation for the floor, adding warmth to a cold room.
If you have a small living room, layering area rugs can help make the space more spacious. A darker area rug can be placed at the room's entrance, making the room feel more welcoming to guests. You can even use a patterned rug to draw attention to a specific piece of furniture.
Layering area rugs can add depth to the floor and add more color and pattern to the room. Depending on tastes and decor, the layered look can be bold or subtle.
Artwork
For a boho living room, choose pieces with geometric and abstract patterns. These prints go well with the furnishings in the room and can also add elegance to the space. Crochet baskets are another great option to decorate the walls. They are functional and decorative and can be used in modern and rustic settings. Mixing textures and colors is also a key feature of boho decor, so make sure to select pieces in various shades and patterns.
Boho living rooms tend to have a lot of natural textures, including wicker, woven baskets and tapestries. In addition, wicker and basket accents like throw blankets and baskets add to the mellow vibe. You can also buy wicker light fixtures to add to the mellow, earthy feel of the room.
Choosing a woven wall hanging can make your boho living room look more cohesive and interesting. They are especially appropriate for corner spots and column walls. Increasingly, the boho movement is borrowing inspiration from mid-century modern design. While the modern design has introduced more geometric patterns and clean lines, natural elements remain at the core of boho homes.
Boho art can be found in many major retailers, including online and in vintage stores. However, for the unique boho wall art, you'll need to travel or contact art galleries that work with foreign artists. Artwork for boho living rooms can also be found in Mexican, African, and Asian designs.
Boho homes often have the floor covered with vintage or oriental rugs. Boho living rooms also feature a muted yellow sofa and colorful textile throw pillows. A vintage fringe table lamp and a few houseplants can complete the look.
Color scheme
A subtle color scheme can make a boho living room look stylish. Instead of a full-on bright red or orange, you can use pastel tones, such as green and blue. You can also opt for vintage-inspired pieces. The gray hue will also look stylish and add moody modernity to the room. If you don't want to go overboard, you can add a little green to the room using plants.
A boho style is all about mixing colors to create your look. Most boho interior designs feature an eclectic mix of cool and warm hues. You can choose to use as many as three shades of a color. For example, a blue sofa may be paired with a blue rug, while a navy blue sofa will be paired with a turquoise rug. A boho living room can have anywhere from six to twelve different hues, but often just one or two dominant colors.
The color scheme for a boho living room is a mix of earth tones. These colors are easy to work with and will highlight rugs, paintings, and other items. Additionally, these neutrals reflect natural light beautifully. These colors also remind us of rural villages, where people live closer to nature. Terracotta is a wonderful earth tone and can be paired with different shades of greens.
A boho color scheme will set the mood if you want your living room to feel earthy and romantic. Green is often paired with warm browns and can be found in nature-inspired art, hanging chairs, and tropical green rooms. This hue lends a touch of coolness to the room and blends nicely with vintage furnishings, floral upholstery, and soft, warm accents.
Patterns
Boho living rooms are filled with lots of textures and patterns. A double rug situation is one great way to add texture and interest to a room. A white and black fluffy throw can be placed on top of a jute rug to increase interest. Another great idea is a brown leather sofa adorned with a combination of velvet and linen cushions. Adding different textures to a living room creates a cozy, inviting atmosphere.
Boho living rooms are perfect for those who love the color. These rooms are often decorated in exuberant colors. A bold blue couch with earth-colored pillows is common, as is a white coffee table with a black and white rug. A green plant is also a great addition to a boho-inspired living room.
Add interesting lamps, vases filled with dried flowers, and wooden figurines to complete the room. The use of candles and lanterns is also common. Boho living rooms also incorporate macrame as wall decor instead of traditional pictures. A classic boho style is built around light-colored walls with floral patterns and natural textures.
Boho living rooms often feature an abundance of colorful throw pillows. Moroccan-inspired pillows are a must-have. If you are not into Moroccan style, consider using solid-color throw pillows instead of patterns. And don't forget to incorporate some of your favorite clothing. Displaying your favorite jacket or scarf can be integral to your decor.
A boho living room is full of depth. You can use a small stool to add height to another plant or create a level that adds depth to the room. If you have limited sunlight, choose plants that don't require full sun to thrive.