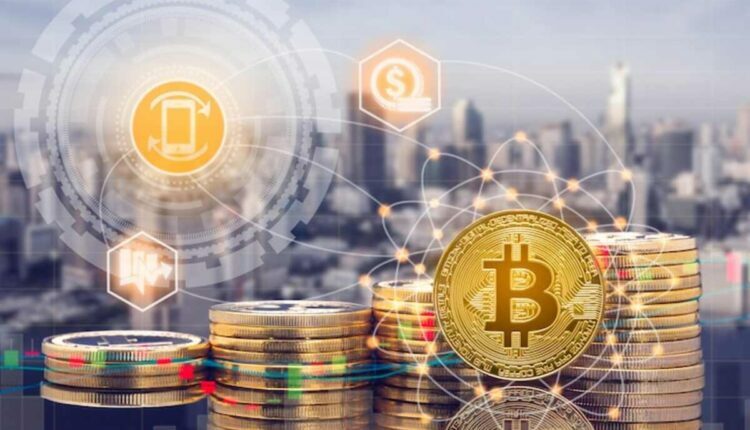 How to Earn Interest on Crypto
Investing in cryptocurrencies can be an exciting way to earn interest. Several investment platforms offer higher interest rates than most U.S. stocks, and some even offer a higher rate than the stock market. In this article, you will learn about the requirements to open an account and the different interest rates offered by different platforms.
Investment platforms that let you earn interest on crypto
Several investment platforms let you earn interest on crypto. These rates are often better than bank high-yield savings accounts. However, you need to know that not every platform offers the best rates. It all depends on the amount and type of cryptocurrency you want to invest in. Interest rates can range from 8% to 12% per annum, and you may even be able to earn higher rates by investing in a stablecoin.
In addition to earning interest on crypto, these investment platforms can help you protect your capital. Investing in cryptocurrency involves high risk, so do your homework and use an investment platform that offers a reasonable interest rate. In addition, some platforms may have lock-up requirements, while others may not.
BlockFi is an excellent example of a platform that lets you earn interest in crypto. They offer a secure environment for your funds and support several different cryptocurrencies. For example, the BlockFi crypto savings account offers 4.5% APY for deposits in Bitcoin, Ethereum, Litecoin, and Tether, as well as stablecoins like Pax Dollar (USDP). Several other crypto savings accounts offer higher interest rates.
Requirements for opening an account
Cryptocurrency accounts are one way to save and earn interest on your cryptocurrency. Cryptocurrency enthusiasts may be interested in this type of savings account, while people new to the crypto world should research their options. It is essential not to invest money you cannot afford to lose. These accounts are best suited for short-term savings and should not be used as a long-term investment strategy.
Understanding the risks associated with opening an account that pays interest in crypto is essential. Some crypto savings accounts may have high deposit and withdrawal fees, so check carefully before opening your account. Additionally, ensure you fully understand the rules and regulations for the account. Finally, you should choose an account with reasonable terms and conditions and a good reputation.
Several different platforms offer interest-bearing accounts for crypto. The interest rates vary based on the type of cryptocurrency you choose. In addition, some cryptocurrency exchanges offer interest-bearing accounts without requiring you to open an account.
Interest rates offered by various platforms
Earning interest in cryptocurrency is an exciting way to invest. It is particularly appealing for cryptocurrency investors inclined to see the long term. Interest rates on cryptocurrency are usually low, but they can vary. The type of cryptocurrency you invest in will also affect the interest rates. If you're interested in earning interest in crypto, the first step is to find a suitable platform.
One of the best interest-earning crypto accounts is offered by Hodlnaut, a crypto-to-financial service with over 5,000 users and $250 Million in custody. With this account, you'll be able to earn interest on Bitcoin, Ethereum, and Wrapped Bitcoin, and it pays out the interest every month. In addition, unlike some other services, Hodlnaut's account has no fees for making deposits or withdrawals.
The crypto-interest-earning accounts are accessible to both crypto investors and crypto borrowers. Typically, crypto interest rates range between two to seven percent. Bitcoin and other larger coins earn higher rates. Interest is calculated based on supply and demand, and these rates tend to be stable. However, it is essential to note that the cryptocurrency market is highly volatile, and there's a significant risk associated with crypto investments.
Read also: E-Currency Exchange: 4 Great Cash Flow Streams And Counting